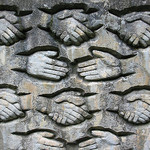 Bringing on an Advisor can materially improve how your company operates. Bringing on external advice can help you achieve so much more, so much faster, by leveraging the experience of others. However, as with any new relationship, it's best for everyone if the nature of the relationship is formalized so that expectations are met. As part of our ongoing initiative to reduce the level of work and legal documentation that founders have to pay for and draft, we are posting this new document to help streamline this process.
Several weeks ago we posted some guidance on issuing the right number of shares/options to employees and advisors. As discussed in that post, sharing equity with employees and advisors is often used as a motivational tool and a way to develop a company's relationship with that individual.
But before thinking about numbers of shares or options to issue an advisor, there are a number of points to hammer out. What is the advisor's role? Will she be providing marketing insights or board-level guidance? How much time will she be expected to commit each month and for how long? What will she be paid? Establishing these points will help determine the right number of equity to issue, as well as make sure everyone is on the same page in terms of expectations and responsibilities.
Some guidance on numbers and a head start for US Startups 
For US startups, the Founder Institute offers some guidance on numbers as well as a free template agreement to help get the formal framework for the relationship out of the way quickly and without the legal headaches. You can read their guidance and get the US template here.
And for the UK…
To complement the Founder Institute's resource on this discussion, we're launching the Advisor Agreement (download here in PDF). This free template agreement is UK-friendly and covers the standard big issues – appointment and termination, time commitment, roles and duties, fees, conflicts of interests and confidentiality. Of course as you discuss the arrangement, you may come across other points to include (exclude) or make other alterations.
Usage of this document
As with our other Seedsummit documents, the Advisor Agreement is meant to be a template on which to tailor the bespoke agreement that works best for you, or to use it as is.
Yet another big thank you to the folks at Brown Rudnick for drafting this document.
Brown Rudnick LLP is an international law firm with offices in the United States and Europe working with emerging technology businesses and investors.
Both SeedSummit and Brown Rudnick LLP expressly disclaim any and all responsibility and/or liability for any loss or damage whatsoever arising out of or in connection with acts or matters done or omitted to be done in reliance upon any document, information or opinion contained on this website. The documents, information and opinions on this website have been prepared for general informational purposes only, may not reflect the most current market and legal developments and may not address all relevant business or legal issues; accordingly, such information is not promised or guaranteed to be correct or complete. Further, the documents, information and opinions on this website do not, nor are they intended to (a) constitute legal advice, (b) create an attorney-client relationship or (c) be advertising or a solicitation of any type. You should not rely upon any documents, information and opinions on this website for any purpose without seeking legal advice from licensed attorneys in the relevant jurisdiction as each situation is highly fact specific and requires a knowledge of relevant laws. Certain parts of this site link to external internet sites, and other external internet sites may link to this website. Neither SeedSummit nor Brown Rudnick LLP is responsible for the content of any external internet sites.
This work is licensed under a Creative Commons Attribution-NonCommercial 3.0 Unported License.
Related Articles