Code release management continues to be a huge pain point in software development. Even though the code often takes only a few days to write, cumbersome processes delay the 'go live' for months, particularly in regulated industries such as banking.
Tom Manterfield, co-founder and CEO of Hiphops, encountered this problem throughout his career in banking and digital transformation, where he repeatedly ran into this huge bottleneck remaining in the software development process. He says, "Despite the massive improvements and efficiencies in coding we've seen over the past few years, once code is finished there's still a painful amount of effort required before it's in the customers hands."
He adds, "Hiphops is founded on the belief that there's no need to make a choice between speed and control; the two enhance each other. If your controls are automated, intelligent and get out of the way of your developers, they're an invaluable tool in producing good quality tech at lightning speed." This is why we are excited to back his and Hiphops' mission to enable the world's tech teams to deliver code faster and with more control than ever before.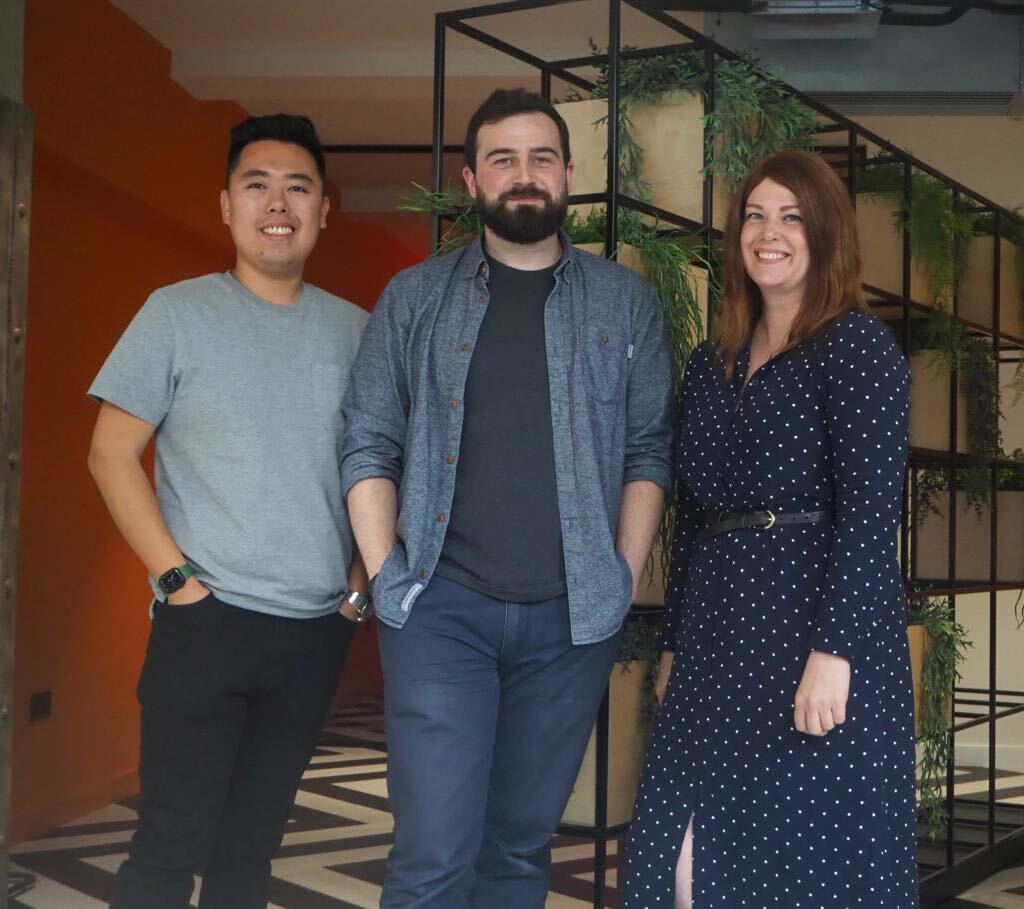 Manterfield explains: "Hiphops saves engineering teams time and money by automating away the manual effort that exists between code complete and code delivered, starting with ML change analysis, automated labelling and automated approvals. All tech teams have experienced the frustration of having finished the code but not the job "
The team behind the cloud native, low-code SaaS platform has extensive experience in both startups and tightly regulated industries. Co-founder Yang Li navigated an IPO and two acquisitions. As Chief Growth Officer he successfully helped Ziglu grow to 100,000 customers in the first year and raise £20M in funding. Co-founder and COO Michelle Arnold listed a bank on Nasdaq and has led and scaled operations, communications, and sales in successful startups. She was COO of Ziglu at launch, which has been acquired by Robinhood.
By applying a proprietary ML pipeline, Hiphops automatically tracks, analyses, categorizes and automates software releases providing the ability to understand the impact of a software change to save time and money across a business. Without requiring access to source code, it looks at changes holistically, improving or removing manual steps in the releases and providing nuanced insight. It analyses pull requests and provides advanced config options to allow small, safe changes to sail through code review instantly. The Hiphops health score highlights good working practices, whilst its pipelines allow tech leads to skip code review for pull requests that don't need it, saving time.
Hiphops is specifically designed to meet the security requirements of even the most regulated industries such as Fintech, Insurtech and Crypto. Its first user is a Fintech Unicorn.
Hiphops emerges from stealth today with a $650K pre-seed round we co-led alongside First Minute Capital, Tiny VC, RLC Ventures, and prominent angel investors such as Matt Robinson, Will Neale, and Jack Kleeman have also joined the round.
On why we invested, our investment team member Kate McGinn comments:
"Hiphops helps companies reduce their risk, increase control and maintain speed of code release so that developers can spend more of what they love: ship code. We are thrilled to back Tom, Michelle, and Yang as they embark on this vision."
To learn more and sign up for early access, visit hiphops.io