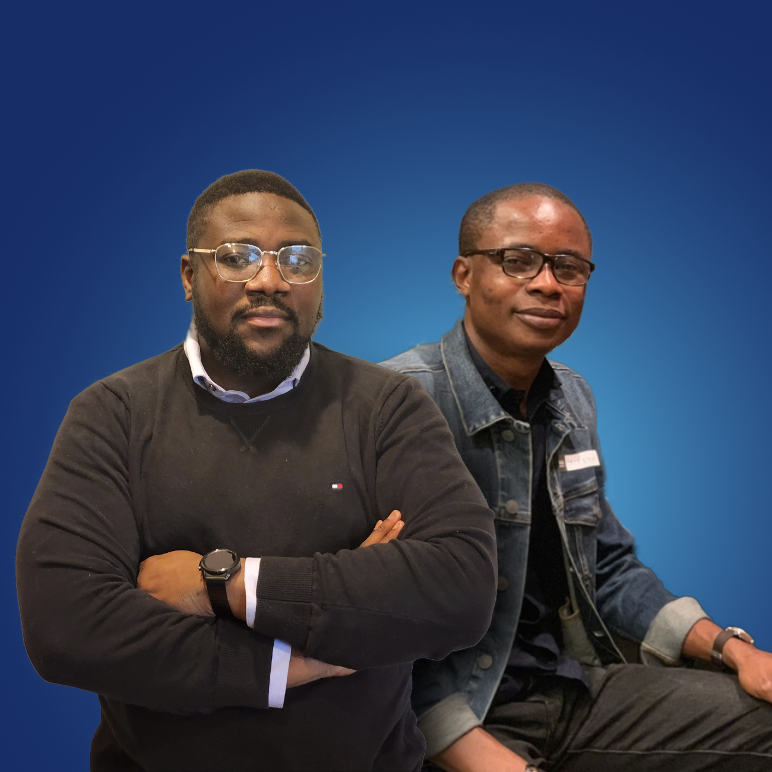 Welcome to the Seedcamp Nation Klump, marking our second investment in Africa and businesses out to democratise access to financial services in the continent. With the e-commerce market in Nigeria projected to grow to $311 billion by 2024, we are excited to lead Klumps' $780k pre-seed round to bring Buy Now Pay Later to Nigeria in a way that enables merchants to thrive while focussing on responsible lending for consumers.
Founded in 2021 by friends Celestine Omin and Olufunbi Falayi, Klump is a Buy Now Pay Later (BNPL) technology company with a mission to enhance the online checkout payment page and in-store sales with innovative and customer-friendly products, starting with their flagship product – Pay with Klump. The founding team has deep experience across the payments sector at the likes of Konga, Andela, Paystack, Amazon Payments (Consumer Payment) and H-E-B (Wallet Payment).
As the adoption of BNPL continues to grow globally, Klump's vision is to become the preferred alternative online checkout and in-store payment processing company, offering flexible payment solutions to customers and merchants for products and services. With their proprietary credit eligibility and fraud detection engine, Klump is able to make an informed credit decision on a customer in less than 3 minutes, compared to the industry norm in Nigeria which stands at two to three days, with a goal to further reduce the decision time to less than a minute.
Klump offers customers the option to buy and receive their purchases right away and spread the payments over 4 equal installments. The first payment is made at the point of checkout and the remainder can be spread out over 3 months with a small interest rate applied to the balance. Klump pays the merchants in full in 1 business day.
With this launch, Klump is also announcing its partnership with WhoGoHost and Gigalayer, who together are the biggest providers of domain, hosting, and cloud services in Nigeria. Klump has also partnered with the alternative tech academic institution, Altschool, to provide laptop financing to its students, as well as partnering with B2B retail platform, Betastore, to offer inventory financing to its retail customers. Klump is rolling out other large-scale partnerships over the next few weeks with an initial focus on the education, travel, and healthcare industries.
Celestine Omin, CEO, Klump comments, "our BNPL offering is a natural next step in the development of the African e-commerce sector, and we intend to be at the forefront by developing the capability to make credit decisions on customers in real-time and offer flexible payments to help reduce the economic pressure of one-time payment which has grown astronomically since the emergence of COVID-19. At the same time, we want to help merchants achieve commercial prosperity by providing the tools to offer their customers the option to pay in small installments"
Olufunbi Falayi, Co-founder and Chief Product Officer of Klump added, "with our end-to-end BNPL product, we can quickly make a sound credit eligibility decision, facilitate transactions to approved customers, make disbursements to merchants, and effectively drive collections from customers with a flexible and efficient collections system. We are keeping mechanisms in place to ensure we promote responsible lending and reduce the risk of customers taking loans they cannot pay back".
Felix Martinez from our investment team comments:
We're thrilled to be backing Celestine and Olu as they lay the back-bone in democratising new payment methods across a hugely under-served African market. It was clear to us from our first meeting that their respective experiences scaling some of Africa's largest startup successes and implementing best-in-class payment solutions for large e-commerce merchants makes them the perfect team to become the responsible BNPL category leader on the continent.
Other investors in the round include Magic Fund, Yellowwood, Kickoff Africa, Voltron Capital, Hoaq Capital, Kesho VC, Assembly Investors, as well as several angel investors and founders, including Olugbenga "GB" Agboola, CEO of Flutterwave, Will Neale, Founder of Grabyo, Michael Pennington, Founder of Gumtree, Founders of Helium Health, Richmond Bassey, CEO of Bamboo, Babs Ogundeyi, CEO of Kuda Bank, Abdul Hassan, CEO of Mono, Opeyemi Awoyemi, and Selma Ribica.
For more information visit useklump.com