The European startup ecosystem needs access to world-class tech talent, remote and onsite, to sustain its exponential growth. In light of remote-working opportunities and increased efforts to hire diverse candidates, tech companies are actively looking to the MENA region for talent. But the hiring process is not always easy, as companies are still relatively unfamiliar with the region. And even if they make that effort, most of the talent pool isn't equipped with how to work at these companies.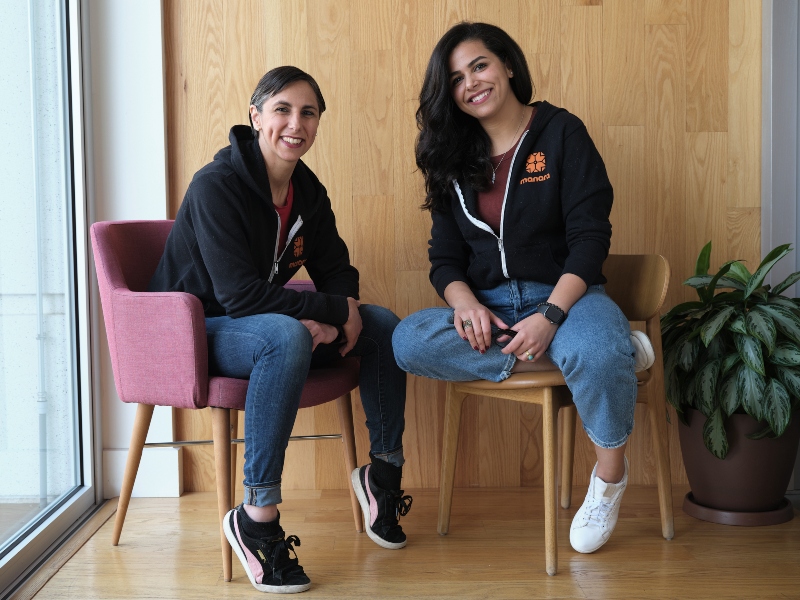 We are excited to back Manara's mission to build a community committed to diversifying the global tech sector while uplifting the economies of the Middle East and North Africa. The San Francisco-based social impact startup bridges the gap between tech companies and top talent. 
Manara enables cohort-based learning for software engineers and computer scientists and connects them to permanent, meaningful remote, and onsite jobs with world-class employers – including Google, Facebook, Amazon, Zalando, Relational.Ai, Repl.it and more.
Founders Iliana Montauk and Laila Abudahi have ample tech experiences and strong ties in the Arab region, which uniquely positions them to help software engineers, particularly women, land their dream jobs at global companies and accelerate the MENA region's progress in becoming a globally-recognized tech talent hub.
"I grew up in Palestine and realized quickly that to become a world-class engineer I needed to work on highly scaled products with experienced teams," says Laila Abudahi, co-founder and CTO. "After I reached my dream through lots of trial and error, I wanted to make it easier for people back home to do the same. Ultimately, these engineers will become the CTOs and senior developers that the region needs in order to accelerate the growing success of its own tech ecosystem."
The community-based approach and digital training experience allow Manara to scale rapidly across the region. Leading tech professionals provide mentorship and networks to help engineers land top jobs. When they join the program, students earn $10-20k per year. Their salaries increase, on average, 300% in around eight months, with some getting salaries above $100k.
"Communities can be extremely powerful if you are smart about how to curate and connect them – the trick is knowing when one hour of a Google engineer's time has the highest leverage," says Iliana Montauk, co-founder and CEO.
On why we invested, our Managing Partner Carlos Espinal comments:
"Europe's tech sector is growing quickly. There's a massive need for new solutions to access talent, whether remote or onsite. The Middle East and North Africa is an obvious fit because of proximity and time zones. We're very excited to back the first startup bridging these two markets – and are particularly excited about the founders' commitment to women engineers."
We are delighted to participate in Manara's $3M pre-seed round led by Stripe, together with top investors, including Reid Hoffman (founder of LinkedIn), Paul Graham (founder of Y Combinator), Eric Ries (founder of Lean Startup), and Mudassir Sheikha (Founder & CEO of Careem).
Manara plans to use the new funds to scale its existing cohort-based solution from 60 to 6,000 engineers per year. In addition, the team is developing a self-service product for interview practice, networking, and mentorship that can reach millions of software engineers. Manara aims to build a community of high-calibre software engineers and become the go-to platform for highly-qualified talent from emerging markets.
For more information, visit manara.tech.