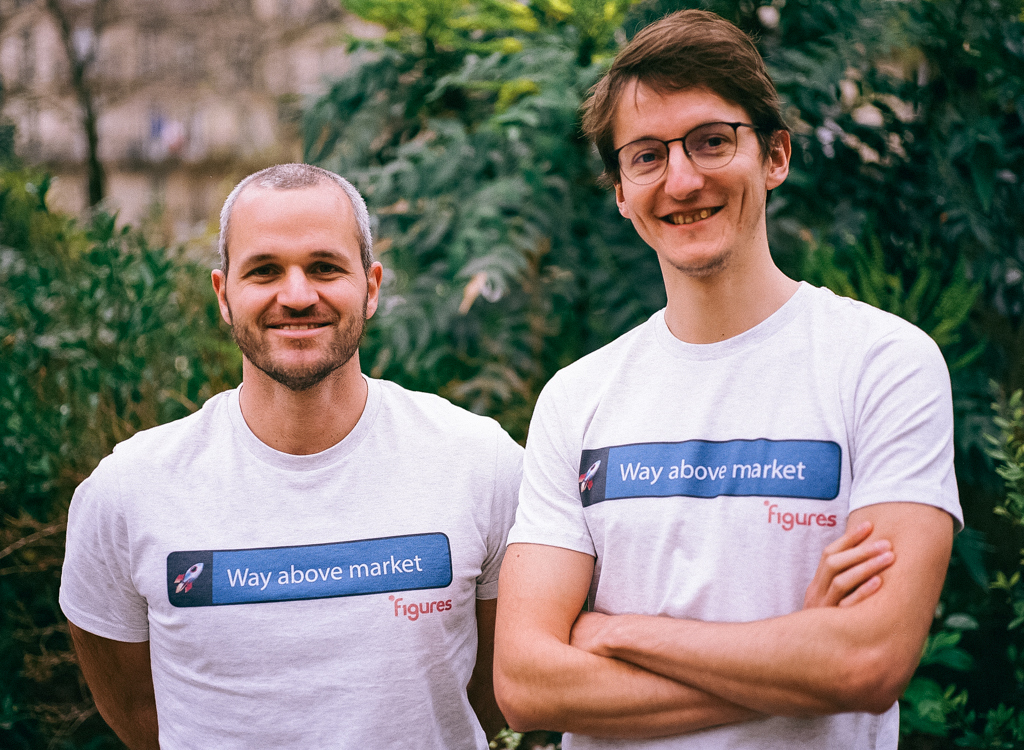 One of the most frequent questions we get from our founders at Seedcamp is 'how much should I be paying for xx role?' Until now, navigating startup salaries across Europe has been a total black box, with companies constantly struggling to get cohesive benchmarking data and understand how to position themselves to be competitive in the market, without bankrupting themselves in the process.
To help solve this massive problem, we are delighted to lead investment into Virgile and Bastien, co-founders of Figures, as they set out to help startups manage their salary policy as they scale their compensation platform across multiple European countries. We are impressed by what the team has built in just a year, with 20 customers already in France and Germany including the likes of Qonto, PayFit, BackMarket, and JobTeaser who rely on the Figures platform to define their salary policy. Given the success of its solution, Figures has announced an acceleration of its development in Europe (Germany, United Kingdom, Spain, Benelux, Scandinavian countries) and aims to have 700 European customers within a year.
In a market under high tension, in which compensation is a key component to attracting and retaining the best talents, Figures' solution has already helped more than 220 start-ups to review their salary policy. Figures is currently the only platform providing access to real salary levels in the start-up market, with data filterable by company size, industry, funding, role, and location.
With a strong need for transparency and fairness in the labor market, Figures helps startup decision markers in instilling equality in their salary policies. Based on an analysis of internal and market data, managers and executives can now make decisions on an objective basis.
At a time when employees are speaking out, Figures provides an unprecedented response in the fight against wage inequalities, particularly in regards to the gender pay gap. Mastering pay equity has become a priority issue for companies, especially the newer ones. In the age of transparency, refusing to address this subject puts your reputation at risk. Figures enables its clients to conduct a complete audit of their internal and external pay equity, which is an essential step before effectively reducing unjustified pay gaps.
In 2022, Figures will progressively allow its client companies to manage their entire compensation policy directly on its platform. From the creation of a salary grid adapted to their challenges to the opening of access to compensation data to managers and employees, Figures intends to become the first complete compensation management solution on the European market.
Virgile Rainegeard, CEO of Figures, comments:

"I was able to create the tool that I always dreamed of having when I was a HR director and was looking for a way out of a salary navigation system that was not clear,. At that time, I kept seeing the same issues: lack of reliable compensation data and tedious management of salary issues, using manual spreadsheets that were very often filled with errors. The start-up and scale-up sector was waiting for a platform capable of delivering market data. To save time, to position themselves objectively and to detect the priority actions to be taken in the fight against salary inequalities, especially between men and women."
For more information and to see how you could leverage Figures' platform for your business visit figures.fr