Another year and another host of exceptional young talent making waves and identified for their skills in Forbes' acclaimed 30 Under 30 list.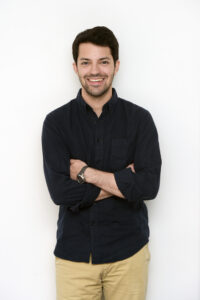 We're thrilled this year to see our newly promoted Partner, Sia Houchangnia, make the list in the finance category. From intern to Partner in four short years, Sia is a pivotal part of the Seedcamp team and we are thrilled to see his hard work recognised here.
We're also very excited to see a number of our fantastic founders building diverse products and solutions across sectors recognised in this year's list.
Co-founders of 9fin, Huss El-Sheikh and Steven Hunter, join Sia in the finance category for their AI-powered financial data platform for the bond market using machine learning and computer vision to extract key data from a range of financial documents.
Ishaan Malhi makes it into the technology category as Founder of Trussle, the UK's first online mortgage broker. Ishaan founded Trussle back in 2015 after experiencing first-hand the frustration of (unsuccessfully) trying to get a mortgage and now aims to save British consumers £15 billion in unnecessary mortgage payments.
Labstep co-founders Jan Domanski and Jake Schofield are representing science and healthcare with their software tool that helps researchers record and share experimental procedures and results, solving the issue of reproducibility and making it easier for teams to collaborate.
Huge congratulations to everyone who made it onto this year's list. We look forward to seeing more incredible things to come from these exceptionally talented young guns.