We are delighted to announce the sale of Seedcamp Funds I & II to venture capital firm Draper Esprit, delivering a 4x return to our investors.
We created Seedcamp with the belief that European entrepreneurs have the power to compete on a global scale and we believe we have found the ideal partner in Draper to work alongside us and our Funds I & II companies to achieve just that.
We will continue to manage the companies as part of the sale which includes the likes of fintech unicorn TransferWise along with scaling European businesses such as Codacy, Edited, Erply, Fishbrain, Codility, Winnow, Codeship, and Try.com. This move will see us move from multiple LPs across Funds I & II to just one and will create further value to our founders by opening up access to follow-on investment from Draper.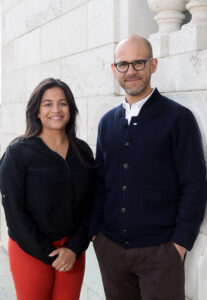 Seedcamp Co-founder and Managing Partner, Reshma Sohoni, comments:
"We are thrilled to help our Seedcamp companies scale to the next level with the support and firepower of Draper Esprit. As the Seedcamp team continue to manage Funds I and II, Draper is the perfect partner to help us manage these businesses."
Managing Partner, Carlos Eduardo Espinal, adds:
"We see this as a great outcome working alongside experienced and knowledgeable investors who've supported us for many years. We believe this transaction is a win-win for everyone involved. We look forward to continuing to work with the growing companies and founders from our first and second funds with Draper's added horsepower."
Simon Cook, CEO Draper Esprit plc commented:
"Although principally a primary series A, B and C VC Growth investor, we have also been very active over the years as a secondary tech investor in Europe having acquired a number of well-known VC portfolios and increasingly taking large direct stakes in later stage companies. Together with our recently announced seed fund of funds strategy we can offer long term patient capital solutions for all European tech companies and their investors outside of the constraints of a typical 5+5 year fund.
"We have a great relationship with Seedcamp and recently invested directly in their Seedcamp IV fund to give our investors access to seed stage opportunities.  This acquisition further bolsters our growing secondary business; increases our exposure to a really good portfolio of European technology companies including Transferwise, one of Europe's most successful startups."
We look forward to working alongside Draper and our founders to achieve further growth as part of this move which does not have any implication on our Fund III.