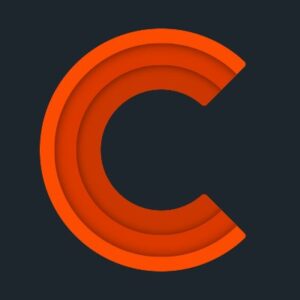 We have a history of backing ground-breaking founders who build innovative companies that go on to be acquired by major players and we're thrilled to see Colony, the Global VOD platform connecting filmmakers to passionate fans through exclusive content, today announce their acquisition by Fantastec Sports Technology Ltd.
We first invested in Colony in 2014 when the business was pre-launch and the team just three people and we are so impressed by the leadership and company growth leading to their acquisition in just under four years.
On the acquisition, Colony Founder and CEO Sarah Tierney comments, "Seedcamp have been instrumental in our journey, delivering access to world-class mentors, introductions to investors, training and a crucial peer network of founders. As a sole founder, I am also particularly grateful for the unwavering support and guidance from Reshma, Carlos, and the wider team."
This is the first acquisition by Fantastec, a new sports industry innovator utilising emerging technologies to develop products, platforms and experiences which enable globally distanced fans to better connect and engage more deeply with the sports, teams and athletes they love. Fantastec was founded in 2017 by Madincea, an international sport's industry entrepreneur.
"We moved quickly with our investment group on Colony because they have the three vital ingredients we look for in any acquisition: industry leading technology, an inspired and capable leadership team, and an ethos of continuous growth and constant innovation which aligns with Fantastec's ambitions," Madincea stated.
Colony CEO Sarah Tierney- whose previous roles include Founder of BAFTA-winning television production company Clarity Productions and Head of Content at global ed-tech VOD platform Twig – becomes COO of the Fantastec group.
Tierney commented: "In the face of enormous disruption across the film industry, we built Colony to empower content owners to easily reach engaged audiences around the world. Over the coming years, the sports industry will face similar levels of disruption from a globalising fan base along with rapidly changing tastes, demographics and habits. I am incredibly excited to join the Fantastec family and apply our advanced technology and comprehensive in-market experience to solving a range of challenges and opportunities in the sports sector."
Madincea stated: "In our quest to use industry leading technologies to better serve the worldwide sport's fan base we discovered the amazing Colony product and team.  It was obvious the OTT VOD technology developed at Colony is an industry leader and has served them well in their prior work in the worldwide movie industry. Fantastec will now utilise these bespoke technologies in several new platforms and products to reach worldwide audiences for all sports. What our first Fantastec acquisition means in practical terms is we can agree terms with any sport, team or athlete and have them up and running on a proven global OTT VOD platform very quickly. We feel this makes for a powerful offering as the rights holder defines the terms not the channel. The purchase of Colony aligns with our Fantastec future fan vision to make engaging with sports more impactful via trailblazing technology".