We're excited to introduce Seedcamp Firsts, the definitive guide to the all-important first steps in company building brought to you through first-hand experiences and lessons learned from the brightest minds across the Seedcamp Nation.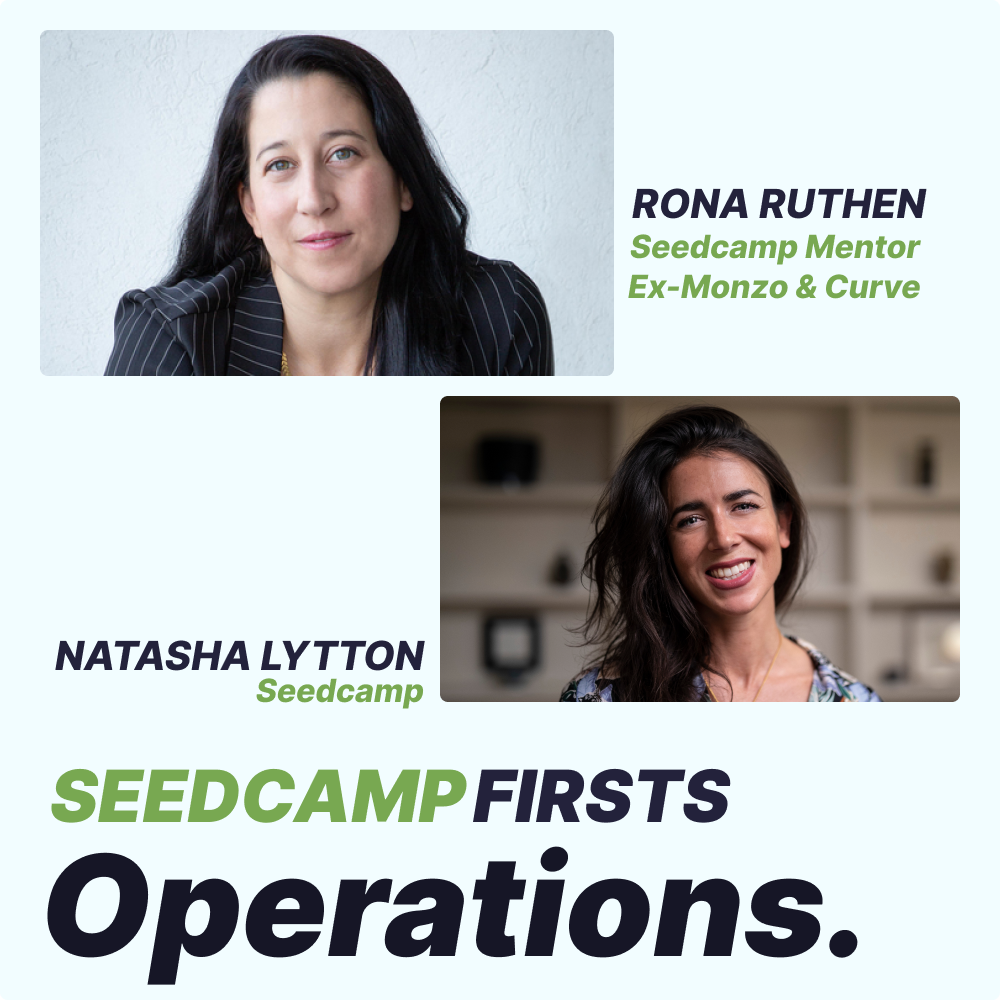 The power of the Seedcamp Nation comes from the incredible breadth of experience that's been lived across it. We want to open up this hard-won knowledge and insights from the exceptional founders we've backed to our mentors, Experts in Residence, Venture partners, and our core team.
Our ultimate goal with Seedcamp Firsts is to help support the next generation of exceptional entrepreneurs navigate those critical first steps in building a business.
Check out our growing, multi-media Seedcamp Firsts content library:
1. 🎙️ The founding story of Maze. How to test, explore and validate your first product ideas as an early-stage startup: The first edition of Seedcamp Firsts features Jonathan Widawski, co-founder and CEO of Maze, a Seedcamp-backed growth-stage company on a mission to democratize product research. In conversation with our Venture Partner Devin Hunt, Jo explores everything from prioritising what to build, and when, to how to evaluate customer input in product development decisions.
2. 🎙️ How to first kickstart your content strategy and its power as a key differentiator: Learn all things content from Raphael Allstadt, Co-founder and CEO of tl;dv, and Tom Bangay, Senior Director of Content & Community at Juro – the masterminds behind the companies' content strategies – from why content was first determined to be an essential part of the business and shaping the early strategy to execution measurement and key learnings for early-stage founders. hosted by Natasha Lytton, Head of Brand and Network at Seedcamp.
3. 🎙️ How to set up customer support and operations as an early-stage startup: Our Head of Brand and Network, Natasha Lytton, speaks with one of our fantastic mentors, Rona Ruthen, about setting up customer support and operations in early-stage startups. Rona is one of the best people to learn from on this topic following her experience scaling Fintech unicorn Monzo among other well-known startups, including Curve, a Seedcamp portfolio company.
4. 🎙️ Scaling Customer Operations: Change is the only constant: In Part II of our Seedcamp Firsts series on customer operations, Rona Ruthen and Natasha Lytton delve into the hyper-growth stage of company building. Rona shares her lessons and experiences scaling operations across various roles, including VP of customer operations at Monzo, where she helped the company grow from 1 million to six million customers. Learn why communication, clear goals, and single-threaded leadership are essential and how to get buy-in from people across the company.
5. 🎙️ Making big bets as a DeepTech startup with Victor Riparbelli, Co-founder & CEO of Synthesia – Victor Riparbelli, co-founder of our portfolio company, Synthesia, speaks with our Venture Partner, Devin Hunt, about making big bets, how to get comfortable with long-term product decisions, and learning from mistakes. 
Stay tuned for our next edition!