The Seedcamp US trip 2013 kicked off last week with three busy days in New York including visits to companies such as General Assembly, Spotify, Tumblr, 10gen, Foursquare and betaworks and investors such as IA Ventures, Union Square Ventures and Lerer Ventures. We also held the first mentoring day of the US trip at Google Chelsea Market with many top mentors coming to hear what the teams are building and to give them advice.
You can follow all the action live on our Tumblr blog: http://seedcamp.tumblr.com/
We will be posting daily recaps of the previous day's events, take a look at our first week here:
Week 1 in New York
It's that time of the year again for Seedcamp Companies!
The SC team and 25 Seedcampers are travelling the US visiting the most important technology hubs, meeting investors, and catching up with our friends.
For over 5 years, our US trip has been a key component of the Seedcamp program. The goal of the trip is to connect Seedcamp founders with the ecosystem in the States, fundraise from US investors, and learn from local successes. This year, we're upping our game in two ways: Not only are we meeting more investors and mentors than ever, also did we just announce that we will now go on our tour twice per year.
Below is a summary of how the US tour will look for our teams, but If you are interested in our trip, the meetups, and events, make sure to follow our US trip Tumblr and follow us on Twitter and Facebook. We will post photos, check ins, and daily updates. Each week, we'll post a recap of what happened, and make sure you are all up to date on what is happening.
Connections
This year, we are travelling to New York, Boston, San Francisco, the Silicon Valley, and we will visit Austin for SXSW. Access to these local ecosystems is key, especially as founders are looking for advice, network, capital, and validation for their startups. Through a combination of events, local meet ups, and office visits, we make sure to connect the entrepreneurs to the right people.
Seedcamp style events
In all those cities, we will hold local Seedcamp events. Much like our Mini Seedcamps in Europe, these events are based the teams presenting their companies, and interacting with mentors and investors in one to one sessions. Exactly like the events in Europe, these one day opportunities to network with a broad range of investors and successful entrepreneurs are a great base for founders to experience the local strengths and find partners with whom to work longer term. Last year, we had more than 200 of America's top mentors and investors involved across the trip, this year, even more are signed up.
Local meet ups
Meeting local startups that are in similar phases of their development as the Seedcampers builds great connections and results in lots of friendships. As always, we make sure to engage with the local community – be it with our friends at General Assembly in New York, hack:reduce in Boston, various incubators and coworking spaces on the West Coast, or the wider tech community at SXSW.
Office visits
Nothing transports the value of a strong company culture more than visiting some of the most successful startups and tech companies in person. That's why we visit role models such as Google, Twitter, Facebook, Tumblr, Foursquare, Amazon, Microsoft, and Paypal, and connect with their startup and developer teams, have a chat with the founders and early employees, and enjoy the atmosphere of their campuses. This has brought about strong connections between Seedcamp companies and technology partners such as Facebook, Amazon, and Twitter, who are working directly with Seedcamp companies to support their products and services.
Fundraising
Besides the best European investors, we have always made it an explicit goal to attract US capital for our startups. The US trip is a great way to connect with and raise money from the best investors.
Exposure at Seedcamp events
About half of the mentors at Seedcamp events in the US are investors. The sessions are a great way for us to present to them some of Europe's best early stage startups. Besides talking to potential investors for their startups, founders also get to learn from the investors experience with their portfolio companies, tap into the wider network, and build relationships early.
VC pitch sessions
Funds like Union Square Ventures, Redpoint, Lerer Ventures, Atlas, Next View, SoftTech, 500startups, and more have invested in Seedcamp companies who they met on the US trip. That's why we make sure to meet the investment teams of the best funds on our tour.
We are proud to have an open door to some of the best investors in the places we visit. This way, we're are able to not only spend time with them during mentoring sessions, but also to visit them at their offices to deepen the conversations. This year, amongst the already mentioned investors in Seedcamp companies, we're meeting Partners of iA Ventures, Andreessen Horowitz, New Enterprise Associates, O'Reilly Alpha Tech, Greylock, and others to enable our companies to present to the best VC funds of the world.
Learning
Some of the greatest technology companies are being built in the US, and we want to enable our teams to learn from the best. We have local events, meet companies and platform providers, and involve our friends all across the US in what we do.
Masterclasses
In each city, we make sure to meet with locals and learn from their successes through masterclasses and group sessions. This year, we are excited to hold sessions like this in all of the places we visit. In New York, we talk fundraising and deal closing with successful investment bankers. In Boston, Atlas Venture and hack:reduce are organising an afternoon conference on the Boston ecosystem, which includes the founders of Zipcar, Hubspot, and insights from various VC firms. Our San Francisco events include more masterclasses on deign and product building – AirBnB and others are hosting us and the companies.
Platform sessions
Most startups are building on top of the large tech companies' platforms, and we make sure to get them exposure to the folks behind the scenes. At places like Facebook, Twitter, Microsoft, Amazon, 10gen, and Foursquare, we meet engineers and platform teams to get the word straight from the horse's mouth: How can startups benefit and get the most out of these technologies.
Teams make their own trip
Besides meetups, and events, teams have done their homework and are meeting angel investors, lots of startups and community members in their industries, and get involved in events that are happening in the cities we visit. This is an immediately useful part and goes beyond what we could even plan: this year, 15 teams and more than 25 people are on the trip, and we aim to leave a mark in each of the places we go.
Check out the teams that are coming along and get in touch if you want to meet up!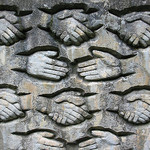 Bringing on an Advisor can materially improve how your company operates. Bringing on external advice can help you achieve so much more, so much faster, by leveraging the experience of others. However, as with any new relationship, it's best for everyone if the nature of the relationship is formalized so that expectations are met. As part of our ongoing initiative to reduce the level of work and legal documentation that founders have to pay for and draft, we are posting this new document to help streamline this process.
Several weeks ago we posted some guidance on issuing the right number of shares/options to employees and advisors. As discussed in that post, sharing equity with employees and advisors is often used as a motivational tool and a way to develop a company's relationship with that individual.
But before thinking about numbers of shares or options to issue an advisor, there are a number of points to hammer out. What is the advisor's role? Will she be providing marketing insights or board-level guidance? How much time will she be expected to commit each month and for how long? What will she be paid? Establishing these points will help determine the right number of equity to issue, as well as make sure everyone is on the same page in terms of expectations and responsibilities.
Some guidance on numbers and a head start for US Startups 
For US startups, the Founder Institute offers some guidance on numbers as well as a free template agreement to help get the formal framework for the relationship out of the way quickly and without the legal headaches. You can read their guidance and get the US template here.
And for the UK…
To complement the Founder Institute's resource on this discussion, we're launching the Advisor Agreement (download here in PDF). This free template agreement is UK-friendly and covers the standard big issues – appointment and termination, time commitment, roles and duties, fees, conflicts of interests and confidentiality. Of course as you discuss the arrangement, you may come across other points to include (exclude) or make other alterations.
Usage of this document
As with our other Seedsummit documents, the Advisor Agreement is meant to be a template on which to tailor the bespoke agreement that works best for you, or to use it as is.
Yet another big thank you to the folks at Brown Rudnick for drafting this document.
Brown Rudnick LLP is an international law firm with offices in the United States and Europe working with emerging technology businesses and investors.
Both SeedSummit and Brown Rudnick LLP expressly disclaim any and all responsibility and/or liability for any loss or damage whatsoever arising out of or in connection with acts or matters done or omitted to be done in reliance upon any document, information or opinion contained on this website. The documents, information and opinions on this website have been prepared for general informational purposes only, may not reflect the most current market and legal developments and may not address all relevant business or legal issues; accordingly, such information is not promised or guaranteed to be correct or complete. Further, the documents, information and opinions on this website do not, nor are they intended to (a) constitute legal advice, (b) create an attorney-client relationship or (c) be advertising or a solicitation of any type. You should not rely upon any documents, information and opinions on this website for any purpose without seeking legal advice from licensed attorneys in the relevant jurisdiction as each situation is highly fact specific and requires a knowledge of relevant laws. Certain parts of this site link to external internet sites, and other external internet sites may link to this website. Neither SeedSummit nor Brown Rudnick LLP is responsible for the content of any external internet sites.
This work is licensed under a Creative Commons Attribution-NonCommercial 3.0 Unported License.
Related Articles
This weekend, over 100 hackers came down to Campus in London for Seedhack with only one goal; to disrupt fashion and online retail. After a long weekend of prototyping, building, presenting (and getting through a fridge full of Red Bull and a huge stack of pizzas); twenty one new startups came to life.
We would like to thank our sponsors who made the event possible: HarperCollins, Net-A-Porter, M&S, Domain.Me and the Seedcamp sponsors supporting this event: PayPal and Yammer. We would also like to thank Rackspace for sponsoring the drinks on Thursday.
Friday kicked off with three great keynote speeches from Nick Perrett (Group Director, Strategy and Digital at HarperCollins Publishers), Nick Cust (Director of ECommerce at NET-A-PORTER.COM) and Devin Hunt (CPO / cofounder at Lyst) who provided a lot of inspiration to the participants. They were followed by API speakers from HarperCollins, ASOS, Google, Net-A-Porter, Imagga and Paypal who explained how their technology could be used in the projects (most of the final projects included at least one of the technologies presented) and an introduction to Lean Canvas by Jon Gold.
The queue to pitch ideas stretched to the back of the room, quickly teams were formed and the real work could begin. After working late into the night on Friday, the teams were back in action early in the morning on Saturday with some even running to Oxford Street to talk to customers to validate their ideas from the night before. Saturday afternoon brought another great set of mentors to Campus which helped the teams with their business and API questions. After another late night, Sunday was spent putting the final touches on the products and presentations and, by 3pm, 21 new startups had been formed; a record number for Seedhack.
The judges were very impressed by the quality of the projects and how much had been achieved in such a short time but were given the difficult task of selecting an overall winner and four runners-up. We would like to thank the judges: Carlos E. Espinal, Tom Montgomery, Jon Gold, Johanna Kollmann and Simon Cast.
Each member of the winning team received an awesome prize, but we were so impressed that we also extended an invitation to attend Seedcamp Berlin in May to the winner.
Please check out the winners and the great projects they built during the weekend:
Seedhack Winner: Relist
Relist – The global marketplace of excess luxury fashion for both off-price (professional) fashion buyers and boutiques/designers.
Team: Sara Gordon, Ivan Mazour, Gianluca Trombetta, Manu Matute and Laurence Greenberg.
Runners up
Fastest-to-Market Award: Checkout Anywhere
Checkout Anywhere – Affiliate platform for publishers to sell products featured within editorial content using responsive checkout widgets.
Team: Harpal Singh, Robert Franks and Jun Seki
Best Gamified Fashion Award: Fashion Intern
Fashion Intern – A Facebook game to crowdsource fashion metadata.
Team: Ben Dixon, Travis Street, Huw Walters, Rachel Cosford and Christiaan Hendriksen
Fit & Finish Award: Colourtag Me
Colourtag Me – Use colour analysis to find clothes that will suit.
Team: Jessica Healy, Alastair Lee, Barry Macmahon, Mart Karu and Kaido Treial.
Orthogonal Award: Chip-in.me
Chip-in.me – Helps co-ordinate group purchases.
Team: Maxim Cramer, Sara Gozalo and Alex Powell
All the teams that presented on Sunday: (in the order they presented):
Check out some great photos from the event:
And a short video:
A huge thanks again to everyone who participated this weekend, we are already looking forward to the next edition of Seedhack which is planned for later this year.
As we get closer and closer to the 3rd edition of Seedhack, our very own hackathon, we would like to start rolling out the excitement that has been going around Campus for the past few days. We've been putting all the pieces together and preparing everything to the last detail to set the stage for three days of full-time hacking.
The whole event takes place at Campus London. On Thursday evening we've invited the selected participants to come meet each other over casual drinks and start coming up with ideas. The real event will kick off on Friday evening where we will have some great speakers and API presentations followed by a full weekend of hacking. On Sunday afternoon the teams will have the chance to present what they have been working on to the audience and a panel of top judges.
Our gratitude goes to the Seedhack sponsors who are making the whole event possible: HarperCollins, Net-A-Porter, Marks & Spencer, Domain.Me and Yammer.
We have some great API presenters who will be showcasing their technologies that can be incorporated into the fashion and online retail startups, including:
We also have some great mentors coming to help the teams work on their ideas including experienced mentors from the Seedcamp network and from companies such as Amazon, ASOS, HarperCollins, Net-A-Porter, and Seedcamp teams such as BRANDiD, Nuji and Poq Studio.
We would also like to thank Rackspace who will be providing the drinks on Thursday evening.