Earlier this month, Reshma was invited to speak to Harvard Business Angels London group about the top 10 lessons learned from early-stage investment over the recent 10 years. Afterwards, several folks came up wanting the list, so we figured let's post it up for everyone's benefit. Reshma's own alma maters INSEAD and Wharton run similar forums, so if you're an entrepreneur these are brilliant places to pitch, get feedback, and meet some great Angels!
Portolio versus Scatter investing
It is your money and you can choose to scatter it aimlessly. But if you want to treat it with respect and aim for a return, you must build a Portfolio approach to investing. And this is very much the opposite of investing in your friend/daughter/son/cousin's business as one-offs!
Law of numbers is more critical to your success the earlier stage you invest. The greater the volume, the greater the optionality to follow-on. A greater number of bets also give you the freedom to back the hugely ambitious long shots.
Strategy and Construction of portfolio matters. Strategy isn't just for your professional endeavours. You need to allocate a specific pool of money to early stage, determine your scope to do follow-ons or not, have an average cheque size and ownership targets.
Sectors and Founders
Back founders you respect and feel you can work with and sectors you understand or feel passionate about. You can't just back "the nice guy". Often the founders who challenge you the most are the ones where we've seen the greatest success.
The companies where we've had the most internal debate or which have been the most obvious no-brainers have been successes. Anything run of the mill has only ever been just that.
Success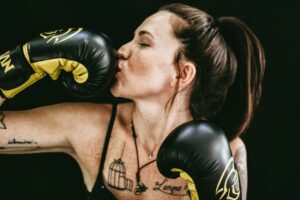 Rank, rank, rank your portfolio. Give support to those where your input makes a difference and step back from those where it doesn't. If you keep banging your
 head against a stone wall, let it go….. let it die or let it fly! Minimize the ego and accept that some companies will succeed without listening to you
Measure performance. This is just as important for investors as it is for startups.
Party rounds mostly suck. You do need a real lead, someone who cares in the good times and the bad and can represent the investors and also roll up their sleeves to do the hard work with management.
There's a strong correlation between the quality of the syndicate and results. There is a flight to quality.
There's also a strong correlation between crappy terms and crappy investors. You don't have to be desperately founder friendly but do need to be founder fair.
Don't starve companies of capital. Each round can easily accommodate 30% more money at a slightly higher valuation. It's better to own a bit less than be greedy and starve companies of critical early capital.
If you are an early-stage founder looking for investment then get in touch with us via our website.
Another exciting addition to our PropTech portfolio as we welcome StepLadder to the Seedcamp nation. StepLadder is a unique peer-to-peer solution to help first-time buyers get on the property ladder, faster. We're thrilled to lead their £250,000 pre-seed round and support their creative and collaborative solution that reduces the average time taken to raise a property deposit by up to a 45% versus saving alone.
StepLadder works by enabling groups of qualified prospective first-time home buyers to work together to build capital and helps bridge the daunting prospect of raising an adequate property deposit. Led by a senior team with decades of experience in financial services, StepLadder has created and launched an innovative product that could revolutionise the Generation Rent struggle. The concept is based on widely used financial arrangements which operate in many countries, from Asia to Latin America.
Matthew Addison, founder of StepLadder says, "If we're going to put a dent in Generation Rent, maybe it's time for a truly alternative & collaborative approach – even if it means trying the unfamiliar. Importing our solution to this national problem could make a difference. We know ROSCAs work – over 70 countries worldwide have their own local names for them and they're used everyday. There's every reason to believe StepLadder Circles can work here, and make an impact. First time buyers could come to understand that they are stronger together."
On the investment, Seedcamp Partner, Tom Wilson, comments, "We're delighted to be have made a pre-seed investment into Stepladder and to support Matthew and the team through the next stage of their growth. We have made a number of investments across the property technology space and see huge potential for this solution tackling the issue of deposits – a particular pain point for first-time buyers- through an innovative peer-to-peer solution. We love the idea of a strong community of property purchasers and believe StepLadder is incredibly well placed to build a market-leading, trusted brand to support this underserved sector of the market."
Last month we announced our investment in Homie as part of their $4m seed round. The London-based PropTech company is out to save frustrated renters time, hassle and money by making the rental process seamless. We spoke to CEO and Co-founder, Alex Eid, who explains why Homie is the solution Generation Rent has been waiting for.
Alex, explain to me what Homie is and how I can use it?
Homie is a platform and service to help London renters search, view and rent homes they want in as little as three days. We have a to use platform where you enter your home search preferences and then get assigned your own Homie, a 'personal agent' that runs your home search and sends you a curated list of properties that matches your needs.
We then ask you to choose your favourites via the web-app and book viewings online at your preferred date and time. Your Homie schedules all viewings with multiple agencies into one tour. They act as your agent, accompanying you on a cab journey across London to visit your top ten properties, whilst offering unbiased advice on the area. It's your own personal concierge for your home hunt!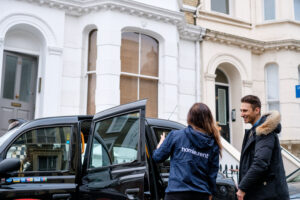 Sounds like you're taking a lot of pain out of the process. What led you to create Homie?
I was helping a friend find a new home on a tight deadline and the reality of searching through properties, booking and attending viewings, transportation and arranging the contract with the agents was nothing short of a nightmare. I quickly realised the market lacked a personalised service that could help you understand the real estate market better, find the right property for you and offer unbiased advice so that's when the Homie idea was born. I wanted everyone to have access to the best properties in the shortest amount of time, alongside a friendly, knowledgeable person, and that's what the Homie platform is allowing.
What's been the reaction to Homie so far?
Our renters have told us they were spending on average 20 hours a month searching and five hours a month attending property viewings before they used the Homie platform. They were scattered across the city at inconvenient times and they were dealing with countless different agents, so the reaction to our integrated service has been overwhelmingly positive. Our renters have told us that with Homie they feel like there's actually someone on their side, guiding them through the process, rather than what they've experienced with renting in the past.
Who's the customer?
Our typical customer tends to be young professionals who are short of time – Homie prides itself with taking care of the time-consuming tasks which professionals don't have the resources to do due to time constraints of their work and social life. Other customers include expats who aren't familiar with London and need assistance in navigating the city and finding the best deals for them. We also home a lot of students and first-time renters who don't necessarily understand London's real estate market. We expect our customer to evolve as Homie's coverage expands and we launch into new territories.
What are your plans for taking Homie outside of London?
We currently cover zones 1 and 2 of London, and our priority is to expand into zones 3 and 4 to ensure more of London is benefitting from our service. The priority right now is to solve the renting experience wherever it is needed, so as we grow we will look into offering the Homie service to other cities which need our help, whether that be in the UK or across the globe. We want to fulfil our goal here of making renting in London a transparent, affordable and friendly experience and once we've done that we can expand the platform to other cities, which could be anywhere from Paris to Hong Kong, Singapore to New York.
You've raised an impressive seed round – $4m – bringing total funding to date to $6m. What's the top priority with the new financing raised?
Now that we've closed our seed round our top priority with funding will be expanding our areas of coverage and scaling Homie's operations to meet the demand of our service. We also want to concentrate on growing the tech team, as we're a Proptech company we need the best engineers to help us scale the Homie platform!
We're obviously incredibly excited to be working with you as Homie scales. What are the benefits of having Seedcamp as an investor?
Access to seasoned mentors and consultants is undoubtedly a huge benefit of having Seedcamp as an investor. Few players invest in more seed stage companies than Seedcamp, so the perspective and advice is invaluable as we overcome challenges, and shape Homie's strategy.
We are thrilled to announce our follow-on investment in UiPath, the industry leader in Robotic Process Automation, as part of their $153m Series B in a round led by Accel. The new funding pushes the Romanian-founded business to a valuation the eclipses $1.1bn, making it the second European unicorn to emerge from our portfolio.
We were part of the first investment into UiPath in 2015 as part of their seed round and are blown away by the company's growth – already the most widely adopted Enterprise RPA platform just three years from launch. The company's software enables the rapid design and deployment of software robots (digital workers) that perfectly emulate and execute repetitive processes, boosting business productivity, ensuring compliance and enhancing customer service across both back-office and front-office operations.
In 2017, UiPath's enterprise customer base grew from less than 100 customers to more than 700, resulting in 8x growth in annual recurring revenue. New customers include BMW Group, Dairy Farm Group, Dentsu, Huawei, and Sumitomo Mitsui Financial Group. UiPath has also cultivated a thriving community of more than 120,000 RPA developers worldwide, all of whom are benefiting from the company's philosophy to democratize RPA by making its software easily available online and providing self-led, advanced training and certification through the UiPath Academy.
The new financing will be used to accelerate the company's product roadmap, particularly innovations that integrate machine learning and AI algorithms within customers' digital business operations. UiPath will also continue expansion of its global operations with new offices in Amsterdam, Houston, Munich, Paris, Seattle, Seoul and Washington D.C. this quarter. The company now employs more than 590 professionals across 14 countries.
On the investment Seedcamp Managing Partner, Reshma Sohoni, comments, "We were fortunate to meet Daniel early on in UiPath's journey and are quite simply wowed by the results the team have produced in such a short period of time.  Daniel's vision, to use RPA to drive digital transformation, has positioned UiPath at the forefront of a whole new category and the quality of their offering is clear to see from their phenomenal growth and huge inbound demand from major organizations. We are thrilled to continue our relationship with the UiPath team and support their further growth."
UiPath co-founder and CEO, Daniel Dines, comments, "I am thrilled to have such a strong set of investors and thought leaders supporting UiPath. RPA is proving to be an unrivalled technology for driving real digital transformation and delivering better business outcomes incredibly fast. With our tremendous growth in 2017, it is now clear that every organization in the world can benefit significantly from RPA. With the substantial commitment today by Accel, CapitalG and Kleiner Perkins, we are deepening our resolve to accelerate the delivery of AI through the UiPath platform, helping organizations and workers quickly become more sophisticated in everything they do."
We are delighted to invest alongside new investors CapitalG and Kleiner Perkins Caufield & Byers along with seed investors Earlybird's Digital East Fund and Credo Ventures and of course Accel who led both the Series A and now Series B raises.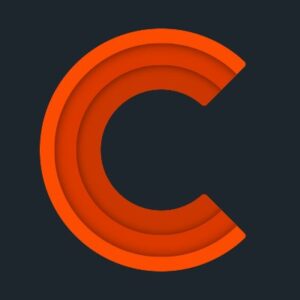 We have a history of backing ground-breaking founders who build innovative companies that go on to be acquired by major players and we're thrilled to see Colony, the Global VOD platform connecting filmmakers to passionate fans through exclusive content, today announce their acquisition by Fantastec Sports Technology Ltd.
We first invested in Colony in 2014 when the business was pre-launch and the team just three people and we are so impressed by the leadership and company growth leading to their acquisition in just under four years.
On the acquisition, Colony Founder and CEO Sarah Tierney comments, "Seedcamp have been instrumental in our journey, delivering access to world-class mentors, introductions to investors, training and a crucial peer network of founders. As a sole founder, I am also particularly grateful for the unwavering support and guidance from Reshma, Carlos, and the wider team."
This is the first acquisition by Fantastec, a new sports industry innovator utilising emerging technologies to develop products, platforms and experiences which enable globally distanced fans to better connect and engage more deeply with the sports, teams and athletes they love. Fantastec was founded in 2017 by Madincea, an international sport's industry entrepreneur.
"We moved quickly with our investment group on Colony because they have the three vital ingredients we look for in any acquisition: industry leading technology, an inspired and capable leadership team, and an ethos of continuous growth and constant innovation which aligns with Fantastec's ambitions," Madincea stated.
Colony CEO Sarah Tierney- whose previous roles include Founder of BAFTA-winning television production company Clarity Productions and Head of Content at global ed-tech VOD platform Twig – becomes COO of the Fantastec group.
Tierney commented: "In the face of enormous disruption across the film industry, we built Colony to empower content owners to easily reach engaged audiences around the world. Over the coming years, the sports industry will face similar levels of disruption from a globalising fan base along with rapidly changing tastes, demographics and habits. I am incredibly excited to join the Fantastec family and apply our advanced technology and comprehensive in-market experience to solving a range of challenges and opportunities in the sports sector."
Madincea stated: "In our quest to use industry leading technologies to better serve the worldwide sport's fan base we discovered the amazing Colony product and team.  It was obvious the OTT VOD technology developed at Colony is an industry leader and has served them well in their prior work in the worldwide movie industry. Fantastec will now utilise these bespoke technologies in several new platforms and products to reach worldwide audiences for all sports. What our first Fantastec acquisition means in practical terms is we can agree terms with any sport, team or athlete and have them up and running on a proven global OTT VOD platform very quickly. We feel this makes for a powerful offering as the rights holder defines the terms not the channel. The purchase of Colony aligns with our Fantastec future fan vision to make engaging with sports more impactful via trailblazing technology".