Two new unicorns, a new fund, 43 new startups, a 10-year anniversary and seed fund of the year – 2018 has been cause for great celebration
What a year 2018 has been. From closing Fund IV at £60m, with contributions from 100 members of the Seedcamp Nation, to supporting our portfolio companies who've now gone on to raise follow-on funding to the tune of over $2Bn, we're delighted to see the Seedcamp Nation thriving. There's been significant raises across the portfolio over the past year, most notably from Revolut and UiPath who joined TransferWise as the newest unicorns in our portfolio with new funding taking their valuations to well over $1bn and bringing more positive news to the European ecosystem.
2018 also gave us a lot to celebrate at Seedcamp HQ. Thank you to the 300+ of you who turned out to party with us and toast to our 10-year anniversary. It's an amazing milestone to reach and we were so happy to spend it with so many people who've played such an important part in our journey. We were also delighted to win seed fund of the year at the Europas and to see both Reshma and Carlos make it onto this year's Midas List for Europe.
None of this would happen without the support of the amazing people in the Seedcamp Nation so we wanted to take this opportunity, while looking back on the year that was, to say a massive thanks to our LPs, Venture Partners, Mentors, EiRs, Angels, core team and, of course, our founders. We always talk about the Seedcamp Nation as its own thriving micro-economy and, now with well over 800 founders and close to 300 companies in the Nation, it's a joy to see the power and value of this community continue to grow stronger. We're in the business of numbers so we thought we'd break down some of the key stats from across Seedcamp in 2018.
2018 in Numbers:
4336 submission from startups looking for funding via our website
43 new investments

20 have product
14 pre-product
23 B2B
13 B2C

32% – of new investments in FinTech and HealthTech
2 new unicorns – Revolut and UiPath
$2bn+ – raised by Seedcamp companies in follow-on funding
8% – of Fund IV companies applying Blockchain technologies across sectors
12 geographies – we've sourced companies from
3,500 – capsules of CruKafe consumed
1 Seedcamp baby – congratulations Reshma and welcome baby Enso!
200 Barry's Bootcamp and 1Rebel classes taken
2 new Venture Partners – Devin Hunt & Stephen Allott
100+ hours of Office Hours
1 trip to the US with portfolio companies
2018 has seen some significant raises and acquisitions across the portfolio. Here's a snapshot of how are companies are doing, and who they're raising follow-on funding from:
Want to keep track of all the companies we've backed this year? A number are still in stealth mode and are doing everything from scalable tissue engineering to a micro-video platform for instant knowledge but you'll have to hold tight a little longer to hear more about them. In the meantime, here's a snapshot of some of the game-changing, new additions to the Seedcamp Nation we'e been excited to back this year:
Adia – AI-enabled reproductive health clinic in your pocket
BuffaloGrid – Advanced mobile charging connecting the next billion
Clearago – Revolutionising the waste management industry with data, transparency and smart technology
Superscript – Flexible insurance for digitally native businesses
doctorly – Enabling GPs to manage their medical practice with one simple system
Ezra – Developing the next generation prostate cancer screening technology using AI & MRIs
Factmata –  AI for automated content scoring and verification
Homie – Hassle-free home searching for renters
Maze – Quantitative user-testing during the product design phase
Nordigen – Helping banks analyse account data to approve more creditworthy customers
Schema – A note taking tool combined with a reliable knowledge database
Sweatcoin – A digital currency backed by physical movement
TPH – Global marketplace for online vintage shopping
Vantik – A digital pension for millennials 
Veratrak – Improving the visibility, security, and collaboration across the pharmaceutical supply chain using Blockchain
Wluper – conversational intelligence
ZERO1 – Early Supply Chain financing to help businesses thrive
Content
This Much I Know – The Seedcamp Podcast
Carlos has been busy podcasting this year with a series of exceptional guest speakers on This Much I Know. Listen back on Soundcloud as Carlos interviews thought leaders including the likes of explorer, Levison Wood, GP of JamJar Investments, Katie Marrache and Co-founder of HelloFresh, Patrick Drake. We've also created audio sessions from our Summits featuring the likes of innocent co-founder, Richard Reed, and Malcolm Bell.
Our Musings
Don't forget, if you know any exceptional early-stage founders who you think would make a great addition to the Seedcamp Nation, then please do get in touch with us and have them submit their details via our website.
So, as 2018 draws to a close, all that's left for us to say is thank you again to everyone who's contributed to Seedcamp; not just this year but from the very beginning. Seedcamp would be nothing without the people so, from the bottom of our hearts, we thank you all very much for your ongoing support. We look forward to backing more exceptional entrepreneurial talent from across Europe and seeing the Nation grow in 2019.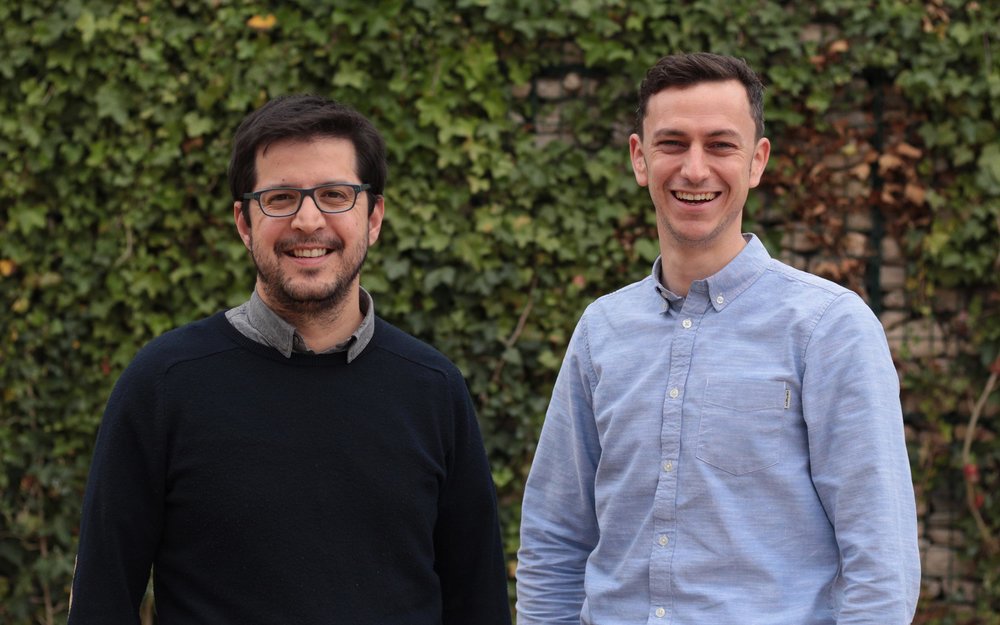 We are delighted to announce our investment in BuffaloGrid, the company on a mission to bring mobile power and internet to the next billion, as part of their £3.4m round. Led by LocalGlobe and alongside our friends at ADV, Kima Ventures and the Hardware Club, we believe strongly in the mission of this incredible team to democratise access to tech by getting billions of disconnected people on the grid.
Over 1.2 billion people in the world live without access to electricity. Now, with the introduction of smartphones for less than $50, and widespread mobile network coverage across most of the world, access to electricity remains the major barrier to people getting online.
BuffaloGrid is on a mission to solve this by working with organisations operating in off-grid communities to deploy its solar-powered mobile charging system.
Now live in villages across rural India, bringing mobile charging to thousands of people who previously had limited access to electricity, we are incredibly excited by the potential of BuffaloGrid to truly democratise access to tech.

On the investment, our Partner, Tom Wilson, comments, "The team at BuffaloGrid are tackling one of the biggest problems in the world right now. Helping to accelerate internet adoption will have a significant impact on the global economy. It's why we've backed them in the next stage of their journey to bring power and internet to the next billion people on earth."

BuffaloGrid is currently running a pilot of its latest technology in collaboration with Airtel, one of India's largest mobile network operators. Airtel is providing free mobile charging through BuffaloGrid Hubs to everyone who visits select stores in Uttar Pradesh, Northern India, where Bloomberg reports under 50% of all homes have electricity.
Daniel Becerra, CEO of BuffaloGrid explains the purpose of these pilots: "While network coverage and data use across rural India is at an all-time high, power is still a major problem. Bringing power to these communities not only has a huge social impact but also presents a strong commercial case to businesses operating in these areas. This is something that was overlooked in the past. The organisations using our technology are already seeing how providing mobile charging in rural areas is helping to bring visitors into stores and increase the lifetime value of customers."

We scour Europe for the most innovative pre-seed and seed stage companies to join the Seedcamp Nation. We're excited to back Ramiro, Jose and Ernesto, co-founders of Zero1, an ambitious team out of Spain providing early supply chain financing to help businesses thrive. We sat down with CEO, Ramiro, to talk more about the inspiration behind Zero1 and why they came to Seedcamp to help them achieve their long-term vision.
Ramiro, explain to us what you're building at Zero1?
We are making it easy for businesses to finance their growth, allowing them to focus on their products and customers. To do so, we are building a web platform and scoring model adapted to modern supply chains, taking into account the relationship between buyers and seller as well as the supply chain milestones. These allow us to better assess the risk and make the whole process of obtaining financing for purchase orders much easier, faster, and without obscure conditions attached.
Tell me more about your background and what inspired you to create Zero 1 and who you're building it with?
A couple of years ago I was in India working on a project to improve supply chain operations. However, due to delay in payments the suppliers were unable to invest in new more efficient technologies. As a result, everyone was worse off: the buyer, the suppliers, and the consumers. That was my lightbulb moment. Back in Spain Jose, who loves everything finance, was getting interested in invoice factoring—providing financing to SMEs based on invoices they have submitted. After weeks of research and long phone calls, we were frustrated by the limitations in the sector: Late funding, after the invoice is submitted, does not help SMEs fulfil their orders from MNCs, and hence issue an invoice. Many end up failing due to lack of access to capital. That is when the second lightbulb went off—what if we provided the funding earlier, based on the Purchase Order (PO) from the MNC, rather than the invoice, and looking at their historical relationship?
Supply Chain financing for small businesses based on POs is not a new idea as both the World Economic Forum and the World Bank have pointed out, but it is not being provided efficiently. Banks, alternative online lenders, government programs, and NGOs are filling the need partially, but the estimated "funding gap" needed by SMEs is in the trillions of USD globally. Put another way, an estimated 500 million people are affected by a lack of SC financing. The few players targeting this segment are reporting growth rates of 30–40% per year in SC financing. Clearly, solutions like Zero1 are needed.
We are three complementary co-founders: Ernesto (our hacker CTO), Jose (finance wizard) and myself, with experience in consulting and supply chain. Together we are ready to help close the Supply Chain financing gap.
How does it work?
The key is bringing buyers onboard, which allows us to validate the purchase orders and invoices and to analyse the suppliers using our machine learning algorithms. Then, as new purchase orders are issued, suppliers can automatically obtain financing through our online platform, without any complicated software to be adopted but rather in a fully automated and seamless manner.
What's the longterm vision?
We recently read that during the previous eras, the world economy doubling time was:
For Pleistocene hunter-gatherer society, 224,000 years
For farming society, 909 years
For industrial society, 6.3 years
If another such transition to a different growth model were to occur, and it was of similar magnitude to the previous two, it would result in a new growth regime in which the world economy would double in size about every two weeks. We want Zero1 to pave the way for a new generation of business banking that can support the world economy.
In 2-3 years, we want to have a fully automated software where suppliers, buyers, and lenders can automatically join Zero1. SMEs will have the funds needed to undertake new projects, hire new workers, and expand their operations. Investors will have the ability to gain exposure to economies and sectors at a much more granular level, supporting ideas and businesses they believe in. Buyers will leverage their data and have a more resilient, faster supply chain.
What made you come to Seedcamp for investment?
That was an easy decision. We have known Seedcamp for years and we were aware of the reputation, especially in fintech. We had a first meeting and the way Sia, Carlos, and the rest of the team thought about our product and long-term vision was different from most other investors we had met and way more interesting. We realized very quickly the value Seedcamp could bring.
Can you tell me a great book you've read recently?
I'm currently reading The Three-Body Trilogy (The Three-Body Problem, The Dark Forest, Death's End), by Liu Cixin. If I weren't building a startup I would have dropped everything else to just read it.
If you're an early-stage founder looking for the best possible investment partners to help you as you scale then we want to hear from you! Let us know what you're building right here.