At Seedcamp, 40% of our team is a working mum. We understand firsthand the realities when it comes to life post giving birth and upon returning to work and are committed to providing a supportive environment for our team. With that in mind, we are very excited to lead investment into Peppy, the online marketplace out to radically improve postnatal support provided to parents in the UK. Peppy works with employers to provide access for their staff to postnatal support practitioners, ensuring their employees are supported post birth and able to return to work far more sustainably.
Peppy was founded last summer by Max, Mridula and Evan, three parents who all experienced the 'Oh my God!!' moment when they brought their babies home for the first time. Like many new parents nowadays, their families lived far away, and they had found little support in their local communities, following average budget cuts of 50% since 2010. Everyone seemed to be scrambling around on Google and Facebook groups to find expert support.
Having worked for large companies, the founders knew that leading employers are keen to differentiate themselves in a hyper-competitive market for talent. Employers who provide better support to new parents can attract, engage and retain the best staff, particularly working mums. They could even help to close the gender pay gap, which research shows expands rapidly after the birth of the first child. It soon became obvious that there was a gap in the market and Peppy was born.
On the investment, our Managing Partner and mum of two, Reshma Sohoni, comments:
"We are thrilled to back Peppy as a platform that companies can use to take care of their parent employees. When I became a mom for the first time I was shocked at the lack of access to quality support services, the huge cost and the temptation to leave the workforce. Distractions and distress for me were also a cost to my company and I wished at the time our company could have supported me better. With Peppy, the best companies can now do just that and ensure they support their greatest assets (people) in a time of their greatest need."

The Peppy platform gives parents access to qualified and vetted lactation consultants, baby sleep consultants, physios for mums, paediatric physios, pre and postnatal exercise instructors and mental health practitioners. NCT antenatal courses and curated products like Elvie wifi breast pumps also feature. 
"Too many mums and dads go it alone in the critical period immediately before and after the birth of a baby," CEO Evan Harris explains. "Easy access to trusted and caring experts can make all the difference but until now they were too hard to find. We're incredibly excited to help parents be the best they can be. Moving forward, we see huge opportunities to support people going through major life transitions such as childhood development, menopause and elderly care."
Employers who sign-up to Peppy commit to provide expectant mums and dads with credit to spend on the platform (typically £500). Employees can then redeem money off the cost of practitioner appointments and products.
Peppy has partnered with the leading institutions in the parenting sector to refine the Peppy model. These include the National Childbirth Trust (NCT), the Lactation Consultants of Great Britain, the British Association of Counselling and Psychotherapy (BACP) and academics from Swansea University, Bournemouth University and London Business School.
The response from both parents and employers has been fantastic. Fifteen major employers, including Penguin Random House UK, Confederation of British Industry and Osborne Clark have joined the scheme pre-launch and there are many more in the pipeline.
For more information and to see how Peppy can support your organisation visit peppy.health

Our LegalTech portfolio continues to grow as we welcome Orbital Witness, the startup profiling legal risk in property transactions, to the Seeedcamp Nation as part of their £1.2m round.
Whether a first-time homebuyer or managing, developing or financing a portfolio of properties or land assets, getting a clean bill of health on title and search results is crucial to each and every new transaction or project.
Co-founders Ed Boulle and Will Pearce combine backgrounds in law and economics and met whilst working in the space industry – no, we're not making that up! Ed recalls, "it started with an idea to bring the history and evolution of a property to life by reaching into the imagery archives of satellite operators. Steadily, this idea has evolved into a unique solution for real estate due diligence, running property data through a risk analysis feedback loop on live transactions in Orbital Witness, to create a quantitative risk profile."
Ed goes onto describe the need to bring transparency and immediacy to property legal assessments: "Real estate is the most valuable asset class there is. Everyone involved in a real estate deal naturally wants visibility of any red flag legal issues with the property ahead of time. The trouble is, if you're weighing up multiple properties or sites, it just isn't possible or practical for your lawyer to go into the detail of each one without incurring significant expense and delay."
Will Pearce, Co-Founder and COO continues, "We believe the answer lies in automated legal risk profiles – like a credit check, but for land and property – allowing lawyers and their clients to instantly access an upfront, low-cost view on a property before progressing a deal."
On the investment our Partner, and recovering lawyer, Tom Wilson comments:
"When I first met Ed and Will, I was incredibly impressed with their vision for the Orbital Witness product and also the fact they had already secured meaningful traction in a traditionally slow moving and hard to access industry. Having now had the opportunity to start working with them more closely, I'm even more convinced that they have a fantastic opportunity to build a very large business by simplifying the process of gaining legal insights into land"
Orbital Witness is already helping property lawyers to drastically reduce the time it takes to build a detailed understanding of the properties or sites they are working on, profile relevant transactional risks, and get on with the job of providing useful, clear advice to their clients. The company, which ran its first pilot less than one year ago, already has an impressive array of early adopters, working with real estate teams in a number of leading law firms including Mishcon de Reya, Clifford Chance, Reed Smith and Macfarlanes.
Orbital Witness has also recently launched its first product for in-house teams with FTSE 100 retail giant Marks & Spencer and is working with Lockton Companies LLP to provide insurance solutions to cover a wide array of transactional risks identified through the platform.
With this round of funding Orbital Witness will work closely with early adopters on its product roadmap to make the property lawyer's job more efficient and advisory in nature by moving the point of automation beyond the provision of raw property information contained in searches, towards extracting and highlighting potential issues that may be lurking in the data.
Other investors in the round include PropTech heavyweights JLL Spark (advised by Concrete VC) and LiFE Ventures plus grant funding for research and product development through Innovate UK's Industrial Strategy Challenge Fund aimed at transforming legal services.
To learn more about Orbital Witness' platform for identifying risks in property transactions visit: https://www.orbitalwitness.com/about/
The football season may be drawing to a close but the beautiful game doesn't have to stop thanks to our latest investment, Sorare, creators of the first blockchain-based football game that enables users to collect, trade and play with official football crypto-cards. We're delighted to back their pre-seed round of over half a million euros alongside Kima Ventures, ConsenSys Ventures and business angels including Ledger's Founder Thomas France.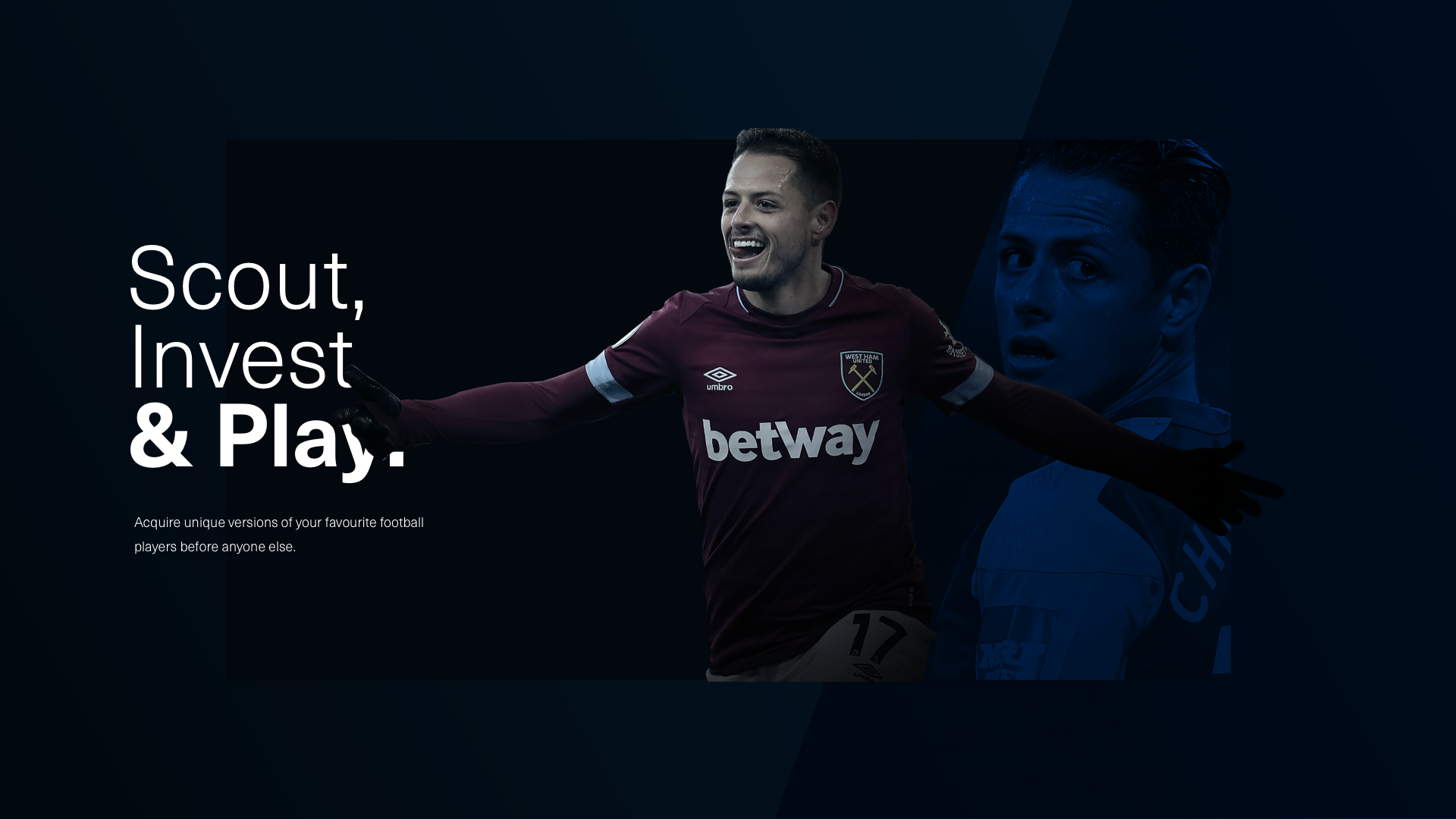 Founded in September 2018, Sorare enables its users to collect player cards from their favourite football teams, trade them and play with them on the platform's gaming arena. Sorare is designed to make its users' experience both smooth and secure and it relies on the latest standards of the Ethereum blockchain to ensure each player card cannot be copied.
Since launch, Sorare has already signed its first major licensing partnership with the Belgian professional football league (Pro League) – becoming the first licensed company to distribute crypto- goods in the football ecosystem – and opened a private beta product which has already recorded several thousands of auctions. The team has huge ambitions to go after the global market for collectables whose worth is estimated at several hundred billion of dollars.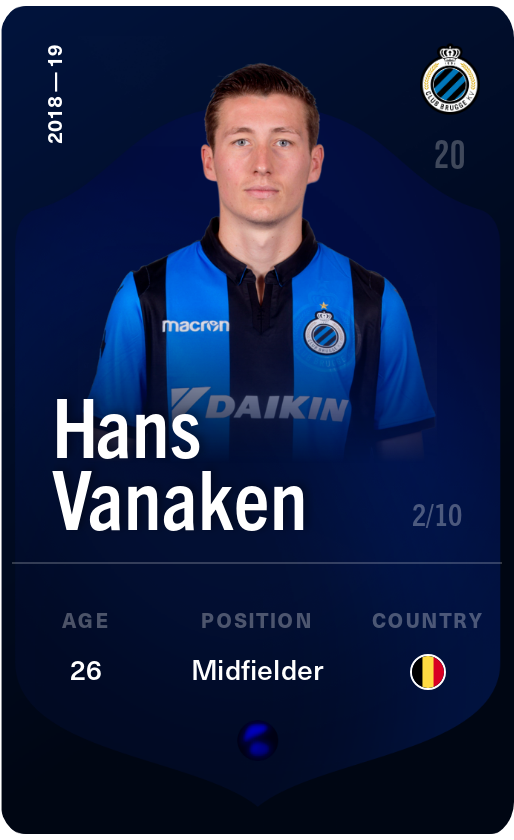 With this funding, Sorare is working hard to hire talented designers and engineers to join the team, pushing for a public launch before year-end and to close partnerships with the world's main professional football leagues in the coming months.
Nicolas Julia, Sorare Co-founder and CEO said:
"We are very pleased by the strong success encountered in this pre-seed financing and the extraordinary support received from investors, professional leagues and users over the past months. Whilst human beings have been collecting goods for centuries, the Internet could not ensure the scarcity of digital assets until the recent development of crypto-goods. We believe that Sorare's player cards now have the potential to bring the benefits of crypto technology to mainstream users with a simple yet compelling offering: collect and play with scarce football digital collectables."
Our Partner, Sia Houchangnia, adds:
"At Seedcamp, we've been closely following the fast growth of the virtual goods economy as testified by the craze around Fortnite Skins or FIFA Ultimate Team cards. We also believe that gaming will be one of the main drivers behind mainstream crypto adoption and are delighted to have found with Sorare an exceptional team building what we think will be the first mass crypto game."
For more information or to join Sorare's waiting list, visit sorare.com.
The world is changing, and we are fast awakening to the realities of our impact on the planet and looking at ways we can adapt our own habits and consumption.
But these changes can be difficult, unrealistic or downright unpleasant. This was experienced first-hand by the co-founders of our latest investment and THIS is what happens when two meat-lovers check out meat-free food in a bid to reduce their own impact and realise they hate the taste of all of it.
Andy Shovel and Pete Sharman are not your average plant-based food founders. Their last company was a burger chain and they sold tonnes of meat a year, before realising that tomorrow's food will be the stuff that today's food eats – plants.
We are hugely excited by their bold ambition, to take plant-based eating away from the socks-with-sandals wearers and bring it firmly into the mainstream, and to support them as part of their $1m seed round.
The team have been working tirelessly on R&D over the past two years to create the best-tasting meat-alternative products and have partnered with world-leading texture scientists and flavourists, their guiding-star always their love of meat. Only products that can fool a carnivore into thinking they're eating meat, will make it onto shelves. Most meat-lovers just don't like squishy tofu.
Carlos comments, "Consumers, including myself, are increasingly looking for ways to continue to enjoy meat-based products whilst at the same time reducing our impact on the environment. Part of the reason plant-based meat alternatives have failed to make it into the mainstream is because they've just tasted bad. We are incredibly excited to back Andy and Pete as they have not only enabled consumers to have better and more sustainable choices available, but also created an incredible tasting range of products that has the potential to truly help those looking to make changes to their meat consumption to do so in a sustainable and – importantly – enjoyable way. The fact they've already been taken on by a national retail chain and in major restaurants validates demand and the incredible effort the team has put into creating the most delicious plant-based meat alternative I've ever tasted."
Using peas and soya beans as their base, the 8 launch products consist of ISN'T BACON rashers, ISN'T CHICKEN pieces, goujons and meaty ready-to-eat snacks. THIS has already secured nationwide distribution and will be available across 650 Holland & Barrett stores and providing meat-free alternatives in one of London's best-loved burger joints, Patty & Bun.
To follow the journey and hear all of their juicy news first hand, check out @THIS.UK Instagram page which has gained over 10k followers in just over 3 months.