We're excited to welcome LIV, the startup revolutionising the way players and spectators watch and interact with live-streamed VR games, to the Seedcamp Nation as part of their $1M round. The mixed reality pioneer captures players inside of their favourite VR experiences, empowering audiences to interact with the gameplay in real-time.
Located out of Prague, we're thrilled to invest alongside industry experts such as Palmer Luckey, Founder of Oculus and Designer of Oculus Rift; Jaroslav Beck, CEO and Co-Founder of Beat Games, the studio behind VR's most-viewed game to date, Beat Saber; and TechStars, and Credo Ventures; VR behemoth VIVE and its accelerator, VIVE X; and mixed reality production specialist Splitverse.
Founded in 2016, LIV was the first of a new age of VR streaming specialists optimising in-game viewing experiences for spectators. LIV empowers creators to share their VR experiences in fun & relatable ways, creating truly engaging VR spectator experiences. LIV has acquired talent and technology as its team has grown, including the creators of three key technologies that now underpin its offering. These acquisitions are: 
OBS Mixed Reality Filter & Mixtra – the first out-of-engine compositing technology for mixed reality capture
Mixed reality calibration app VIVR
ChromaFree – The Microsoft Kinect dynamic background removal tool
With this investment, LIV will continue its mission of building the first truly integrated VR Live streaming and real-time audience interaction platform for streamers and games developers. LIV empowers creators to grow and engage their audiences, in real-time, wherever the VR experience takes them. 
LIV's CEO and Founder AJ Shewki (aka Dr DOOM), commented: "We think that VR is the final computing platform, and in a world where VR is mainstay we need tools for creators and developers to share their experiences in real-time. In VR, your whole body is your controller, and we had to include that human nuance into the spectator experience. We've taken VR from a "must try to believe" experience, to something you can watch on a 2D screen whilst still really understanding the magic of 6 degrees of freedom that VR offers."
"We have some pioneers within our field on the team and are now backed by the people and companies that created VR as we know it. Together we are playing a pivotal role in shaping the future of the industry. Our kit is being pushed further and further afield, and all our partners, creators, and audience are as excited as us to see what comes next."
The LIV App has been downloaded 34,000 times and is responsible for the viewing experience of Beat Games' viral sensation Beat Saber in 2018. The platform has amassed over 1.5 billion views globally, leading the way for how VR should be viewed on 2D screens. LIV recently came out of Early Access, showing off its newest big feature release: LIV Avatars. 
On the investment, our Managing Partner, Carlos Espinal, comments,  "It's clear from the speed that the technologies are developing and by the impact they have on its users, that the future of both entertainment and education will be centred around immersive augmented and virtual realities. A critical part of bringing that to life will be the tools made available to creatives to bring about that rich environment. We've backed the LIV team because of their vision around how to best enable engagement between an audience and a creative, which we believe will be the critical feature to bring the whole experience to life."
The investment will be used to grow its core engineering team, allowing LIV to further develop its offering to games developers, content creators, game streamers and audiences the world over. To date, the company is integrated in over 150 experiences, including experiences from developers like Beat Games, Harmonix, CloudHead Games, Superhot, Survios, Ubisoft and VIVEPORT, with upcoming support for Oculus Native SDK.

We're delighted to welcome seasoned entrepreneurs and D2C heavyweights James Cox [co-founder Simba], pet supplies retailers Jonny and Adam Gould [co-founders Monster Pet Supplies] and Charlotte Harper [former CMO of Zoopla and UK MD Match.com] to the Seedcamp Nation with their new business, ITCH, out to disrupt the pet well-being market.
Launching initially with a flea care subscription service, ITCH has been developed in collaboration with world-class veterinary experts, in response to the increasing demand for better, personalised pet care. ITCH's tailored monthly flea subscription service makes preventing infestation and treating pets much quicker, cheaper and more convenient for busy owners than buying over the counter.

On the investment, our Managing Partner, Carlos Espinal, comments: "ITCH has assembled an absolutely stellar team and we are excited to back their vision to help simplify pet care. Pets are such a huge part of many people's lives and ITCH has the perfect solution to satisfy the growing demand for better, personalised care with its subscription-based wellbeing pet brand."
With further funding planned for later this year, ITCH has big plans to innovate across other sectors in the pet care market with innovative and personalised skin, joint and dental products all in the works. With research by Mintel showing that the UK pet care market is set to reach £2.1billion by 2023 and the UK's flea market estimated to be worth £370m by 2021, ITCH is in the perfect position to take a sizeable bite out of the market.

Co-founder and CEO, Jonny Gould, comments: "We have over a decade of experience in the pet industry, and are always looking at ways we can improve the lives of pets, and their owners. In the coming months, we'll be launching the ITCH Care platform which will harness the power of data to connect pet owners to our network of world-class content, both curated and user-generated. This will provide pet owners with access to the answers they need to the wide range of wellbeing questions which can arise on a daily basis".
"ITCH's AI powered platform has been built to simplify this process, providing pet owners globally, access to easy-to-digest content at the tip of their fingers.
"We code from the ground up, making it possible to react to any therapeutic requirement, tailor advice and integrate with third party tools to further enhance the experience. We're not replacing vets, quite the opposite, we work with them, with the aim of separating the therapeutic care market from the critical care market".
From July 2019, busy pet owners will never need worry about forgetting to flea again. They will receive tailored flea treatment kits for their pets, through their letterbox at a fraction of the cost of over the counter treatment. Via the ITCH app, pet owners will be sent a reminder when it's time to administer treatment. The right dose, at the right time, delivered direct to their door.
For more information visit: www.itchpet.com
We're excited to welcome Re:ceeve to the Seedcamp Nation and to lead their pre-seed round of €1 million as they set out to create a simple, digital experience to revolutionise the debt servicing industry.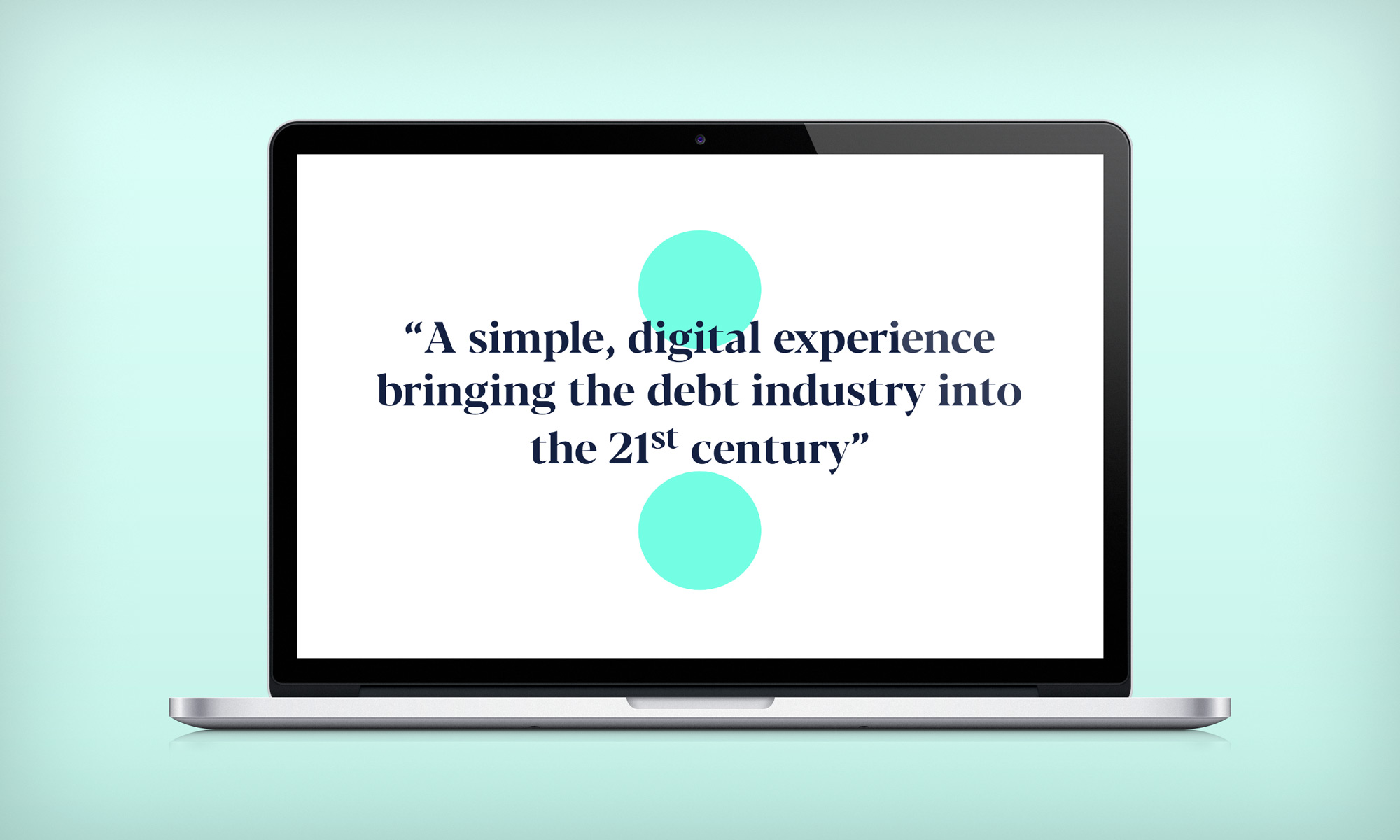 Co-founded by long-term friends, Paul Jozefak and Michael Backes, Re:ceeve is out to bring the outdated debt-servicing industry firmly into the 21st-century using technology to instil far more efficient processes and transparency to this traditionally slow and opaque industry.
On the investment, our Managing Partner, Carlos Espinal, comments:

"Payment collection and slow payment terms can be utterly crippling for businesses both small and large. We believe in the Re:ceeve team and their ambition to change that and help drive company growth. We know first-hand from our work with over 330 early-stage startups, how many experience these same challenges, so we're excited when we see tangible solutions, such as Re:ceeve, that can help support company growth."
Co-founder and CEO, Paul Jozefak, adds: "I have known Seedcamp from their earliest days and they were one of my first calls when seeking advice on my financing round and so it was an added bonus when they decided to also invest in what we're trying to build at Re:ceeve."
Paul and Michael have known each other for more than eight years, during which they've launched multiple FinTech startups. Combined, the founders have over 40 years of experience working in technology and venture capital and are currently in the process of building out a world-class team to join them on their mission. Check out their current vacancies here.