[Updated in October 2022]
Within the last decade, buzzwords such as "sustainability," "ESG," "UN SD goals," and "social impact" have woven their way into how startups and established companies operate. These frameworks, guiding as vehicles of change, impact how organisations build business models, implement technology, establish crucial frameworks, shape branding, and conduct their day-to-day governance. We all know actions need to be taken because the planet is at a tipping point. Some companies are frowned upon for taking advantage of these buzzwords and 'greenwashing', others are commended for embracing what those terms symbolise and making a positive impact through their building and delivery of tech-enabled sustainable products or services. The global drive in public markets is prioritising climate and social technologies: EVs, batteries, microchips, energy solutions, and solar finance to name a few. In the last 3 years, most ESG stocks and indexes have outperformed the S&P 500. This is creating a flywheel of attracting more capital at all stages of companies starting from huge automotive companies like Ford, Volkswagen, Volvo and others introducing electrification plans and ending with asset management giants like BlackRock and Fidelity investing more and more capital in ESG analytical tools on their way to Net Zero.
At Seedcamp, we are prioritising a few themes that fall under the 'sustainability' bracket. Now more than ever, we're continuously looking for founders who are both redefining and pioneering the space while addressing multi-billion dollar markets and acting as role models in an effort to scale massively for stakeholder value creation. If you're building something ambitious in the sustainability vertical, please do get in touch and apply for funding here – we'd love to chat!
Our sustainability-focused portfolio companies, covering both consumer and B2B models, fall under three broad themes:
Companies enabling businesses to become more sustainable
Companies enabling sustainable consumer choices
Companies enabling alternative economic growth models
Companies enabling businesses to become more sustainable
Increasing global regulatory and socio-political pressure has created an opportunity for businesses to tap into new technological innovation in an effort to save the planet and enable other businesses to do the same. Why now? From an investment perspective, there's a lot of time pressure. The UK's 'Clean Growth Strategy' sets out proposals for decarbonising all sectors of the UK for cleaner economic growth over the next 20 years. In June 2019, The Climate Change Act was updated to reduce the UK's greenhouse gas emissions to net zero by 2050. Many private corporations followed suit, as businesses are being held accountable to hit certain targets more than individual consumers are. The EU has the same climate neutrality target by 2050 and also adopted the Circular Economy Action Plan as well as additional initiatives focused on reducing waste and marine litter. Additionally, technology innovation is accelerating and rapidly changing the economics of being 'sustainable'. For example, over the next decade, we will see a drop in battery prices similar to the 80%+ drop we saw in solar over the last 15 years – this is a huge game changer. Within this theme, we want to highlight our portfolio companies tackling the climate-tech, agri-tech and energy spaces, respectively.
Sylvera is tackling the wider decarbonisation and offsetting economy by bringing clarity to carbon offset markets as the world's first carbon offset ratings provider. The need for carbon offsetting is imperative. In August 2021, the IPCC announced that Earth will reach a temperature rise of ~1.5C by the 2030s. "We founded Sylvera because we believed that in order to reach net zero, the world will require a well-functioning and scalable carbon offset market," co-founder Dr. Allister Furey says. "Such a market will only work if all participants can trust in the projects they are trading."
In 2020 we also invested in Gardin and are excited for their competitive edge that lies in its deep agri-tech, AI-enabled hardware and software. Gardin's bold vision to maximise food production & minimise waste is implemented through its optical phenotyping technology and delivery of actionable insights. "Food producers don't always want tech, they want their problems to be solved. This is why we have taken a full-stack approach to our solution," says Founder Sumanta Talukdar, "good for you and good for our planet."
In 2022 we were thrilled to support Granular on its mission to accelerate the transition to carbon-free electricity systems. Granular sells hourly certificates of renewable electricity to provide more transparency on the sources of electricity to mitigate greenwashing. "Demand for clean energy from consumers is at an all-time high, with major businesses pursuing commitments to source clean energy on a 24/7 basis," says co-founder Bruno Menu. To help companies stay compliant with the new rules introduced by European Commission for green hydrogen (which includes hourly matching), Granular is here to establish the framework and marketplace improving efficiency and liquidity in the space.
Many companies that have vehicles as assets struggle transitioning to electric vehicles. On the one hand, companies aim to save the planet and reduce the emission of fuels but, on the other hand, it comes with a trade-off – a more complicated and time-consuming management process as managing a gas fleet is much easier. Papaya provides a one-stop platform to manage an electric fleet optimizing uptime and utilization of a vehicle so now companies can save the planet without compromising the convenience of easy management.
Companies enabling sustainable consumer choices
The very nature of the 'consumer' has been evolving. In a 2019 study conducted by Edelman, 64% of consumers said that they are belief-driven buyers, empowered by choice. Nowadays, this next generation of consumers wants to know where their purchases come from and what impact their money is making. There have been countless surveys that have found that the majority of consumers are willing to spend more in return for a stronger, positive impact, and are willing to align themselves with the brands that are showing this commitment.
One of our portfolio companies empowering consumers is Early Majority. The brand was founded on the belief that consumers have the power to become activists. Founder Joy Howard is working on innovating Early Majority's business model and supply chain by reacting to consumer expectations while also empowering their purchasing decisions. The company hopes to take responsibility and accountability with the product by focusing on materials that reduce emissions and water waste. From a brand perspective, EM hopes to provide certain tools to consumers to encourage them to be a part of the story and to explore what it means to be a consumer. "You can change your business model only so far as people give a s*it about it," Joy states. We're super excited to back the all-female team and are confident Joy's past experience at Patagonia, Lyft, Sonos, and Nike (and more!) will allow for Early Majority to redefine the sustainable materials space.
Another portfolio company empowering consumer choice is plant-based meat alternative company, THIS, founded by Andy Shovel and Pete Sharman. THIS captures our collective desire to explore flexitarian diets. Andy and Pete spent two years researching and partnering with world-leading texture scientists and flavourists. The meat-alternative, using pea and soy beans as its base, mimics the meat in taste, texture, look and smell but doesn't come with the ethical and environmental impact. The brand gathered a lot of support in its Seedrs crowdfunding campaign, raising £4.4m, and achieved an impressive 700% growth in just one year. THIS perfectly fulfills people's desire to reduce their meat consumption with great tasting, meat-free products, making it easier than ever for people to not only feel good but enjoy what they're eating.
Similarly, on the consumers making meaningful action front, Treecard is tackling this on the Fintech front. The wooden Mastercard reforests the planet, one payment at a time. Treecard was initially backed by Ecosia, the green research engine that has planted north of 130M trees. Treecard is now on a mission to build a green fintech ecosystem by backing consumers' sustainable purchasing intentions, by planting trees as users make purchases. We find Treecard really interesting because it makes consumers feel like they can actively take real action to make the world a better and more sustainable place.
'Going green' can be an expensive proposition for a consumer. Our portfolio company, Electric Car Scheme, serves as a financial layer for making green purchases by connecting buyers with government subsidies
We are excited to support Troop: Troop helps retail investors join forces to influence the ESG decisions of companies. By pooling together retail investors, Troop creates a platform where the most impactful questions can be raised and discussed to make our future greener and more sustainable.
Another angle under which we look at Sustainability is food. And Julienne Bruno takes care of our planet by creating non-dairy cheese and delicious dry-aged plants full of nutrients on their mission to protect animals' welfare and minimize CO2 emissions via collaborating with local suppliers of organic ingredients.
Companies enabling alternative economic growth models
The linear model, or the 'take-make-dispose' economy model has reached its physical limitations. The businesses that are adapting to a circular model or starting their supply chains from scratch to ensure circularity, will 1) create positive impact by being purpose-driven, sustainably and/or socially 2) increase their competitiveness within their sectors 3) ultimately appeal more to investors for funding. These companies are applauded for not fearing transition risk that may arise when moving from a linear model to a circular model. The circular economy is said to be valued at $4.5 trillion by 2030. Within our portfolio, we've highlighted a few companies whose models fall within the circular economy framework by maximising value and minimising waste:
Grover just recently secured $1 billion in financing which was the largest ever funding round for a consumer tech start-up. The platform is reinventing consumption with a simple, on-demand subscription model for tech products.
VitroLabs is leading an incredibly innovative way of growing sustainable leather. By planting a cell that comes from a harmless one-time biopsy from an animal, VitroLabs' technology allows for the cells to regenerate and grow, producing a natural leather that has a significant reduction in environmental impact compared to both 'traditional' and 'vegan' leathers.
Vinterior is a marketplace that connects professional furniture sellers to buyers of vintage and design furniture, extending the life of thousands of material products. The two female co-founders, Leslie and Sandrine, have just raised their Series A to continue their mission to become the leading curated vintage marketplace for sustainable home decor. The cherry on top is the fact that wood (the predominant material used for furniture) generally stores carbon. As long as wood stays as wood and isn't burned, be it a tree or furniture, then carbon isn't released into the air.
What we're looking for moving forward
The amalgamation of consumers, investors and existing businesses are now aware of the opportunities that come from sustainable-driven businesses. These companies will not only spur economic and social mobility, but will create a lasting positive impact on the planet and long-term value creation for all stakeholders. We have already seen some startups and scale ups leading the way that have raised significant funding (Spiber, Icon, Trove, Apeel). The three themes we have highlighted frame some of our portfolio companies that we're very excited about. However, in no way are we limiting ourselves, and we are constantly keeping an eye out for future founders and business opportunities that will become the role models in saving our planet. The decarbonisation economy will give way to new business models across various industries from the energy sector, to transportation, to manufacturing, to proptech, to agro-tech and consumer goods.
If you're working on something interesting in the sustainability space, apply here or email us at funding@seedcamp.com. Additionally, if you're looking for a job, feel free to check out our portfolio companies job board here. And if you're looking to read more, our fellow VC partners in the ecosystem (Speedinvest, Creandum, MMC Ventures) have also published a few thought pieces on the space.
Seedcamp's sustainable footprint (so far…)
1. Companies enabling businesses to become more sustainable
Gardin: Nutritional and food quality analytics
Granular: introduces certificates of renewable electricity to accelerate the transition to carbon-free electricity systems.
Sylvera: Building the technical infrastructure and verification layer underpinning carbon markets
Paua: introduces an Electric Vehicle charge card giving the access to thousands of charging points from different networks.
Papaya – All-in-one platform to source, run and manage your electric vehicles
Protaganist: is a collaboration space for the purpose economy–professionals and organizations working in climate change, the SDGs, deep tech, social impact, human rights, ESG, the arts and sciences.
Winnow Solutions: Improving efficiency in hospitality by reducing food waste powered by AI
2. Companies enabling sustainable consumer choices
Early Majority: Functional, stylish, eco-friendly outdoor wear
Julienne Bruno: Dairy-free cheese and dry-aged vegetables
The Electric Car Scheme: Government tax benefit on any electric vehicle
THIS: Producing realistic, plant-based meat products for the mass-market
Treecard: The payment card that reforests the planet with your everyday spending
Troop: Unlocking the collective power of shareholder rights
3. Companies enabling alternative economic growth models
Clearago: All-in-one solution for connecting waste producers and collectors
CLUBZERO: Reusable food and beverage packaging system that replaces single-use packaging
Grover: Reinventing consumption with a simple, on-demand subscription model for all the products you love.
Hackyourcloset: Your second-hand personal shopping experience
Martie: Rescue perfectly awesome food from a perfectly awful landfill at 40-70% off retail.
VitroLabs: Lab grown leather
Vinterior: A two-sided marketplace connecting professional furniture sellers to buyers of vintage and design furniture
We have been bullish on the potential for open banking and the power of tech to radically improve financial services for over a decade. In November 2019, we met Karl, Damien, Adam, and Nick and were hugely impressed by their sector expertise and vision to drastically improve payment solutions for merchants and consumers, resulting in us leading their pre-seed round in November 2019. Fast forward under two years and we are excited to see the impressive growth, both in terms of major customers now using Vyne for their payments solutions, as well as this round – the UK's largest open banking seed round – attracting the likes of Hearst Ventures, Entrée Capital, TriplepointVenrex, Founder Collective and Partech alongside angel investment from Alex Chesterman, founder of Zoopla and CEO of Cazoo, Charlie Dellingpole, CEO and founder of ComplyAdvantage, and Will Neale founder of Grabyo.
Vyne's solution enables both merchants and consumers to have more direct, secure, and faster payments. By transforming the checkout experience, payments can be completed by consumers through their own banking app and merchants can engage customers through more digital channels such as through QR codes and pay-by-link, which can be sent by email, SMS or in person. Vyne has already completed some considerable use cases such as collaborating with Kinetic, to allow two million students to pay their rent in three clicks, as well as integrating with RemitOne, the leading technology and business services firm for the remittance world. "As leading payments experts, Vyne are the perfect team to capitalise on the new opportunities for innovation brought about by open banking," Managing Partner Reshma Sohoni states, "Upon first meeting the team we really bought into their vision of delivering a frictionless, more secure end-to-end payments experience for consumers – all while saving merchants money. We've been enormously excited by their commercial progress to date and believe Vyne has the opportunity to become a global payments giant."
Karl MacGregor, CEO at Vyne, comments: "At its heart, Vyne was founded with the simple vision of perfecting payments for businesses and consumers alike. This seed round will further propel Vyne on its mission to make account-to-account payments the best way to pay and get paid around the world. The calibre of investment we have received is testament to not only the team's hard work to date but also the opportunity open banking presents to overhaul the traditional banking and payment infrastructure that merchants and consumers have been beholden to for decades." The $15.5 million investment elevates Vyne's ambitious growth trajectory by enabling them to attack the global opportunity, increase international coverage and bring new use cases to market, forging the path to a future of account-to-account payments.
At Seedcamp, we are energised by the wave of open source companies that have emerged in the tech ecosystem over the last few years. Appwrite is no exception to this rule. When we first reached out cold to Appwrite's founder Eldad Fux and he pitched us his grand ambitions, we immediately knew we were meeting a force to be reckoned with. Eldad's vision for becoming the go-to platform for developer needs resonated with us. Today, we are delighted to see Appwrite announce a $10 million seed round led by Bessemer Venture Partners and Flybridge, with participation from us at Seedcamp and Ibex Investors. Appwrite is a self-hosted solution that provides developers with a set of easy-to-integrate REST APIs to manage their core backend needs, and to accelerate their application development through a flexible plug-and-play solution.
Appwrite has had significant success so far in growing its community: it is one of the fastest-growing open source projects on GitHub with over 10,000 stars, more than 30,000 developers joining the Appwrite community in just the last four months and more than 250 code contributors around the globe. What we like about Appwrite (apart from Eldad's smile) is that it is both cross-platform and technology-agnostic, meaning it can run on any operating system, coding language, framework, or platform. You can integrate Appwrite directly with your client app and use it behind your custom backend or alongside your custom backend server.
Born and raised in Tel Aviv, Israel, Eldad began his career by contributing to open-source software projects, and starting Appwrite as a side project. "I started Appwrite to scratch my own itch, but it has quickly become something so much bigger than me," Eldad explains. "Clearly, many developers were having similar challenges with current backend servers for application development. As software development becomes more complex and repetitive every day, abstraction layers like Appwrite are a necessity. Using Appwrite, we're allowing developers to focus on innovation instead of building common APIs and dev-tools from scratch."
The global backend-as-a-service market (BaaS) is set to grow at a CAGR of 68.2 percent from 2021 to 2027, so Appwrite is tackling a hefty space, but we really believe that Eldad and the team's ambition and experience will only allow it to continue growing. We've been very lucky to have the chance to partner with Eldad since day 1. He's an incredibly gifted technical founder and a truly visionary leader," Seedcamp Partner Sia Houchangnia says, "Over the past year, Eldad and his team have built a uniquely simple, yet powerful BaaS platform, which is loved by developers.

If you're as excited as we are about what the Appwrite team is building, then learn more about joining the team here.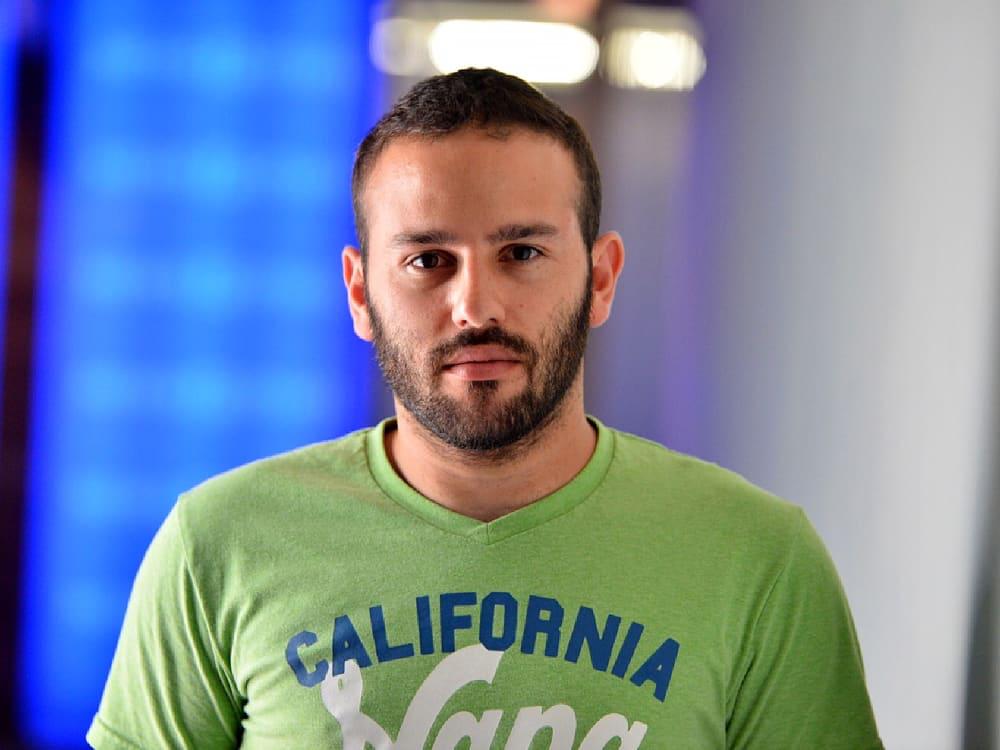 All product teams have experienced the frustration of not being able to build collaboratively in real-time with team members. Liveblocks is on a mission to solve this pain point. Remote collaboration is now table stakes for any productivity app, and Liveblocks makes that trivial to implement. We're excited to announce our pre-seed investment in Liveblocks, alongside Boldstart and a great group of angel investors including Moritz Plassnig (Seedcamp Entrepreneur in Residence!).
Liveblocks's vision stands in the belief that the next generation of SaaS products are all going to be collaborative in real-time, and their goal is to help companies make that transition more easily. Their first unique API offering that was released in July, is a live presence block API. Product builders can integrate the API into the product with just a few lines of code, and team members will be able to see when someone is on the same page or product, as well as everyone's cursor position, or text and content selection. Other products in the pipeline include online forms, virtual office, video editing tools, as well as a wide range of features including UI tools, 3D Design tools and presentation tools.
We were super impressed with the team's background and vision. Previously, Steven ran Easee, a web animation tool that was acquired by Invision. This led him to work on design systems and tooling at Facebook messenger, and he also runs Gifmock, a tool used by thousands of people and enterprises to create Gifs. Guillaume is also a UX enthusiast, and has previously worked as a developer at Landr audio, Breather and Invision. Steven and Guillaume started working on Liveblocks in March 2021 but the two have already been working together for several years on real-time creative-tools.
"When we met the Liveblocks team, it was love at first sight! At Seedcamp, we are big fans of API-first products and we've seen across our portfolio how painful it is for teams to build and maintain real time collaboration features in their product," Seedcamp Partner Sia Houchangnia states, "We are also convinced that Steven and Guillaume are the right founders to go after this massive opportunity. They have unique first-hand experience of the problem and are among the most talented product builders we've ever had the chance to back. It is still early days for the company but early adopters of Liveblocks are raving about the product and we are hugely excited to support the team as they launch all the lego bricks for real time collaboration over the coming months!"
Steven and Guillaume's long-time vision is to make all digital experiences collaborative. The funds will be used to grow the team and continue product development. Liveblocks' next product is a conflict-free live data storage solution that allows people to view and edit the same data in real time, so watch their space! You can check out Liveblocks here and their introductory video here.

Building an API product that will disrupt the future of work and productivity? Apply for funding here.
What HealthTech pioneers can learn from FinTech
In any industry, when a gap between supply and demand is prevalent and existing regulation fails to step in, the role of innovation for the public good is often taken up by startups. Nowhere is this more evident than in the healthcare space. Large delays in innovation linked to complex and widely different healthcare systems around the world, as well as outdated legacy software all provide the perfect foundation for wide-scale disruption. The sudden shifts in what we considered to be "normal" life through the COVID-19 pandemic shed light on the tremendous speed at which HealthTech startups are able to deploy lasting positive changes in our daily lives when given the right catalyst.
Crises as a catalyst
There are certain parallels that can be drawn between the speed at which HealthTech solutions have been deployed to meet pressing needs and the FinTech boom over the last decade. We believe that the broader healthcare industry will follow FinTech's trajectory.The 2008 financial crisis served as an inflection point; people lost trust in banking systems, which resulted in increased awareness in taking ownership over personal finances. Customers started looking for alternative, personalised and more engaging services as a consequence, coupled with the growing regulatory openings such as PSD2 on Open Banking.
For Healthtech, the COVID-19 pandemic proved to be the inflection point. As healthcare took centre stage in global discussions, individual awareness grew dramatically and an urgent need for personalised and alternative care solutions has arisen. This contributed to fast tracking deployment of services like telehealth, which now even allows for remote prescriptions under certain jurisdictions. Now more than ever, both patients and healthcare professionals (HCPs) expect healthcare to move faster and more seamlessly. The opportunity for HealthTech startups to leverage the wider FinTech stack within their products will help in facilitating global access to healthcare.
Breaking down the HealthTech value chain
At Seedcamp, we break down the HealthTech value chain by dissecting how someone would experience their personal health on a day-to-day basis. This covers four main categories: the first three capture the end-to-end patient journey – 1) getting sick, 2) receiving treatment, and 3) life after treatment. The final bucket covers the end-to-end software that HCPs engage with in their efforts to make the first three steps as seamless as possible for patients.
1. Medical Diagnosis (we get sick): Medical assessment tools, usually tech-heavy companies that may require both heavier funding and longer research/approval periods
2. Care Delivery (we get treated): Anything that involves interactions between patient and healthcare professionals
3. Quality of Life (our life after treatment): These aim to cover either the facilitation of recurring health-related issues (e.g. chronic disease treatment) or the enhancement of day-to-day life (e.g. healthier/longer life)
4. "Software as a Stethoscope" (software for HCPs): Our co-founders Bahbak and Connell from Elephant Health say it best, Software has the same effect as a Stethoscope: it bolsters HCPs' abilities to reach certain decisions while enhancing the patient journey at the same time.
We've seen some outstanding companies lead the way on the matter, across all four categories. If you're building something with the ambition to truly redefine the vertical you're tackling, please do get in touch and apply for funding here – we'd love to chat!
Some examples of companies that are already spearheading HealthTech innovation include:
• Kheiron's medical diagnosis tool Mia, supports radiologists in mammograms to ultimately better evaluate breast cancer
• Babylon's reengineering of care delivery by allowing fast, personalised and seamless access to care for patients, while easing the burden on doctors through technology. We're lucky to have Rabin Yaghoubi (ex-Babylon CCO) as an EiR at Seedcamp. He works closely with our portfolio companies on commercial topics.
•Maven's ability to better the quality of life of mothers by supporting them throughout the parental journey
•Doctolib's layering of software for HCPs in building their online booking tool (BMS), to a fully-fledged patient management system (PMS) for doctors.
Seedcamp's Healthcare Footprint
Over the years, we've made a series of bets that led to backing exceptional founders throughout the value chain mentioned above. It has been inspiring to follow the 33 different company journeys in their efforts to break down the barriers of healthcare and improve the overall human experience across the entire healthcare value chain.
One of the toughest bets to hedge within healthcare lies within the diagnosis technology realm. Ezra is one we were happy to make with Diego and Emi (a second-time Seedcamp founder!). Ezra's affordable and accessible technology provides early-stage cancer screening through AI & MRIs. From easily booking an annual screening with your physician to managing your results, Ezra ensures the end-to-end experience will be comfortable and hassle-free for patients. At the peak of the pandemic, Ezra successfully pivoted into screening for lasting lung damage for COVID patients.
We've all found ourselves scouring the internet to find a trustworthy, affordable dentist within proximity. The ToothFairy app aims to cure the toothache that comes with finding the right dentist and proper individual treatments. With their past experience in the dentistry space, we are confident that co-founders Deepak and Kian have the ability to continue making the dentistry experience less painful, less costly and more seamless. By covering everything from initial scans, to tooth alignment and even emergencies, ToothFairy are in the running to become a category defining one-stop shop for our teeth.
Hi.health is on a mission to remove payments from healthcare. By simply scanning medical bills on a mobile device, they provide instant reimbursement to patients. Through the layering of FinTech on top of their insurance aggregation product, Hi.health decreases the financial burden of healthcare, making it more accessible for all. The founders behind Hi.Health has a stellar combination of experience: Fredrik has previously built a HealthTech company (mySugr) that was later sold to Roche, while Sebastian has spent a couple of years at McKinsey.
Elephant Health is laser-focused on digitizing frontline healthcare in emerging markets. The first thing that made us excited about Elephant wasn't the mission (and it's an awesome mission!) but the founders, Bahbak and Connell. They embody a lot of the characteristics we love to see in founding teams: deep topic expertise as both are experienced A&E doctors, a relentless hunger to build (Connell, underwhelmed by the tech in his emergency room, once built his own patient system); and the ability to talk fluidly about big, meaningful ideas. We made a bet on their vision after their initial four-month pilot program deployed in mobile refugee camps in the Middle East, supporting some 40k patients with digital health passports, while empowering clinicians with infrastructure to facilitate care.
What we are looking for in companies moving forward
We're now at a time where the leaders innovating the healthcare industry have widely acknowledged that capital should also flow into health management processes rather than just deep into R&D. Many systems are broken and outdated, meaning there is still plenty of leeway for startups to innovate. We are at the point where we're moving from reactive to proactive healthcare, which has the potential to improve both individuals' health journeys and the health systems at-large. There are many more problems to be solved in the healthcare space and many founders in Europe tackling them head-on. If you are an ambitious founder who's building something groundbreaking, we'd love to hear from you! Apply for funding here — we look forward to learning more!
While we highlighted some of our companies in the post, our portfolio includes many more ambitious health-related companies, a list of which you'll find below:
Medical Diagnosis
Care Delivery
Quality of Life
Software as a Stethoscope