The credit industry has gained criticism over the years, and rightly so with many companies profiting from their customers, rather than putting their best interests at heart. We believe there's a huge opportunity for a challenger to come in and create a proposition that genuinely serves people's needs. That's why we are excited to back Yonder as they come out of stealth with their new credit card, built by ClearScore alumni, and with £20M in funding following a pre-seed round we led of £850k in February 2021.
The concept for Yonder was borne of CEO Tim Chong's frustration with the struggle of accessing a quality credit provider as an Australian in London – despite a successful career and excellent credit score back home. While credit cards hold the key to building a credit score, securing purchase protection, managing cash flow, and numerous membership perks, Chong found countless customers were underwhelmed by the options available. The market size for 'credit invisible' customers who are underserved by current credit providers stands at 5.8 million people across the UK. Yonder's mission is to restore consumers' confidence in credit and eliminate stress and complexity from the customer experience.
"For too long, credit cards have short-changed and/taken advantage of consumers. Hidden fees, discriminatory credit scoring, and rewards that belong in the 1990s, all in the interest of the bank's quarterly earnings," said Yonder's CEO and co-founder, Tim Chong. "We're challenging the status quo with a beautiful card that helps our members discover the best of their city, and a promise to put the customer first."
On our investment, our Managing Partner, Carlos Espinal, comments:
Credit and credit products do much more than simply allow people to buy things, increasingly, they can be the conduit to showcase what you want to support, and how you want to live your life. We backed the team at Yonder because they have a vision for how credit products need to evolve from where they are today, catering to the few and well established, rather than enabling a new generation of customer to live life and experience the best of what their local community has to offer.
Yonder's mission is to make credit rewarding and empowering, taking the stress and complexity away from a tired industry. Their credit card rewards customers with access to exclusive drinking, dining and leisure experiences with partners including The Gladwin Brothers and Gunpowder restaurants; it will also provide comprehensive travel insurance and the ability to spend abroad with zero FX fees. The company takes a novel approach to evaluating credit suitability which is based on transaction data, using open banking to build a more nuanced, personalised picture of its customers' spending habits than relying on traditional credit checks alone. They're launching an iOS and Android app with the modern credit card basics you expect like Google Pay and purchase notifications. Yonder secured FCA authorisation in just nine months.
Joining Chong on his mission to transform customers' relationship with credit are co-founders Theso Jivajirajah and Harry Jell, also of ClearScore, alongside senior talent from Monzo and Wise.
"The new funds will enable us to double our headcount and pack Yonder's credit card with unrivalled features. We're thrilled to have the backing of investors with such a strong track record in propelling consumer fintechs to success," said Chong. "Our customers are adventurous spirits who want to unlock the best of their cities, and we're partnering with some of the hottest experience providers in London to make sure their Yonder membership will deliver bang for their buck. We can't wait for members to experience credit the way it should be."
We're delighted to join Northzone and LocalGlobe who are leading the round alongside angel investors including Sharmadean Reid, Marshmallow founders Oliver and Alex Kent-Braham, and Rio Ferdinand.
For more information and to sign up visit yondercard.com
Last month, Meta lost $232Bn in market value after releasing its first-quarter earnings report, which displayed a sharp decline in profits. It is the single biggest one-day decline for a stock in U.S. history. The reasons for this drop are manifold: the rise of TikTok, plummeting daily active users, and inflation are partly to blame. Yet Zuckerberg also cited Apple's ad-tracking changes, introduced a year ago, as costing Meta upwards of $10Bn this year alone.
It's a seemingly small change: in an effort to respect user privacy, Apple users are now encouraged to choose whether or not they'd like to be tracked by the apps on their phone. But it has a huge effect on how companies run targeted ad campaigns. Meta criticised the move, arguing that SMBs will be most hurt by these changes, but Apple's decision is clearly wreaking havoc on their investor earnings report. $10Bn dollars worth of havoc.
When we discussed the report as a team, it struck us that another way to look at this number is that there is now an additional $10Bn on the table for early-stage founders in the e-commerce tooling space. This, combined with the pandemic-fuelled rise of e-commerce which is expected to grow 16% to $6Tn by 2025, creates game-changing opportunities for innovation.
At Seedcamp, we've partnered with several exceptional companies across the lifecycle of a merchant's and customer's e-commerce journey, from the pre-sale to sale and post-sale function. Within e-commerce enablement, we are particularly excited about three key trends: 1) building communities to own customer acquisition, 2) personalising customer journeys, and 3) bolstering the post-sale experience.
1. Building communities to own customer acquisition
Due to Apple's increasing data privacy restrictions, and what that implies for customer acquisition costs ($10 on Facebook Ads just doesn't do it anymore..), today's e-commerce players are looking for alternative ways to acquire and strengthen their engagement with customers. One method is taking a DTC approach to go-to-market. Merchants are focusing their efforts on building communities and movements around their brands. Seedcamp portfolio company Early Majority, a technical outerwear company, is doing just that via an active newsletter, member-only items, and content around key trends in fashion and sustainability. By owning customer acquisition, Early Majority has full control over how customers understand and interact with the brand. There are a series of startups working on the tooling behind this massive trend: automating data-driven marketing playbooks, building out better referral programs, enabling brands to share in the success of a company via tokens, the list goes on…it's an exciting ecosystem that we are watching closely.
2. Personalising customer journeys
In line with reducing CAC by owning more of the customer acquisition strategy, we are seeing a burst in innovation around the personalisation of e-commerce. Join, a Seedcamp portfolio company we backed at the end of 2021, is one such example. The CMS lets merchants create, distribute, and monetise web stories. Think IG stories but for the web. Join is already in the hands of Fortune 500 companies who are seeing uplifts in conversion, monetisation, and engagement due to stories. Join, and many other tooling companies like it, are helping merchants create more holistic and experiential customer touch-points, which in turn create a more loyal and active base of supporters.
3. Bolstering the post-sale experience
Merchants spend millions of dollars getting customers to the "browsing" stage of shopping. They optimise for ease of purchasing, not even requiring full payment of a product before the customer walks out the door. But what happens after a customer orders an item? Apart from getting email listservs that land in the "Promotions" section of one's inbox, the post-sale experience is limited. Package tracking is table-stakes, rewards programs seem outdated, warranties are forgotten, and customer support frequently disappoints. A beautiful post-sale experience can make or break customer loyalty, and in an environment where acquiring customers is costly and more competitive than ever before, it's essential to maintain this loyalty.
We're excited for the next swath of companies building upon these, amongst other, trends with e-commerce enablement. If you're an ambitious founder building something game-changing, tell us about it here or reach out to me directly at kate@seedcamp.com; we're excited to chat with you 🙂
A snapshot of our e-commerce enablement portfolio to date: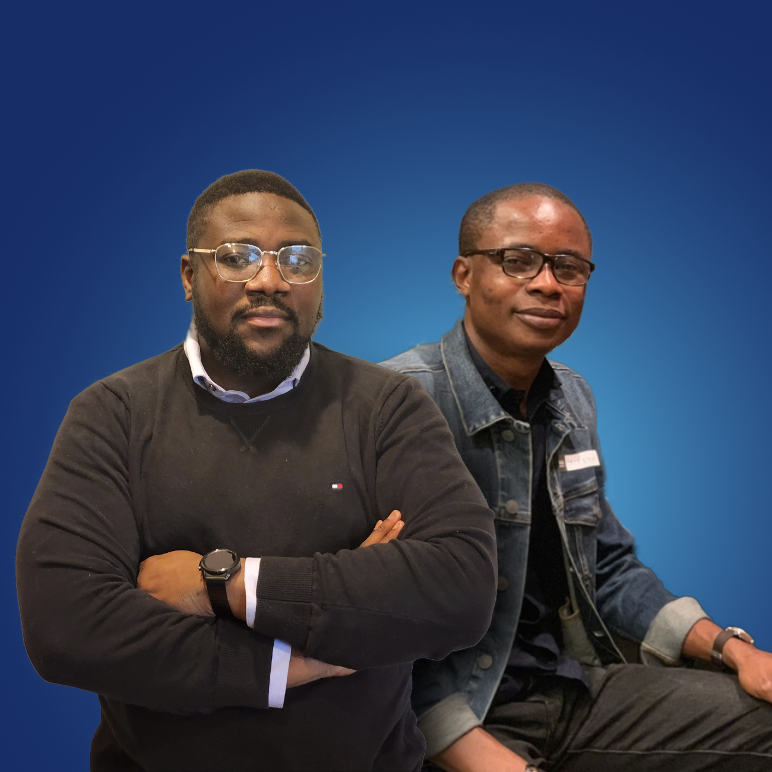 Welcome to the Seedcamp Nation Klump, marking our second investment in Africa and businesses out to democratise access to financial services in the continent. With the e-commerce market in Nigeria projected to grow to $311 billion by 2024, we are excited to lead Klumps' $780k pre-seed round to bring Buy Now Pay Later to Nigeria in a way that enables merchants to thrive while focussing on responsible lending for consumers.
Founded in 2021 by friends Celestine Omin and Olufunbi Falayi, Klump is a Buy Now Pay Later (BNPL) technology company with a mission to enhance the online checkout payment page and in-store sales with innovative and customer-friendly products, starting with their flagship product – Pay with Klump. The founding team has deep experience across the payments sector at the likes of Konga, Andela, Paystack, Amazon Payments (Consumer Payment) and H-E-B (Wallet Payment).
As the adoption of BNPL continues to grow globally, Klump's vision is to become the preferred alternative online checkout and in-store payment processing company, offering flexible payment solutions to customers and merchants for products and services. With their proprietary credit eligibility and fraud detection engine, Klump is able to make an informed credit decision on a customer in less than 3 minutes, compared to the industry norm in Nigeria which stands at two to three days, with a goal to further reduce the decision time to less than a minute.
Klump offers customers the option to buy and receive their purchases right away and spread the payments over 4 equal installments. The first payment is made at the point of checkout and the remainder can be spread out over 3 months with a small interest rate applied to the balance. Klump pays the merchants in full in 1 business day.
With this launch, Klump is also announcing its partnership with WhoGoHost and Gigalayer, who together are the biggest providers of domain, hosting, and cloud services in Nigeria. Klump has also partnered with the alternative tech academic institution, Altschool, to provide laptop financing to its students, as well as partnering with B2B retail platform, Betastore, to offer inventory financing to its retail customers. Klump is rolling out other large-scale partnerships over the next few weeks with an initial focus on the education, travel, and healthcare industries.
Celestine Omin, CEO, Klump comments, "our BNPL offering is a natural next step in the development of the African e-commerce sector, and we intend to be at the forefront by developing the capability to make credit decisions on customers in real-time and offer flexible payments to help reduce the economic pressure of one-time payment which has grown astronomically since the emergence of COVID-19. At the same time, we want to help merchants achieve commercial prosperity by providing the tools to offer their customers the option to pay in small installments"
Olufunbi Falayi, Co-founder and Chief Product Officer of Klump added, "with our end-to-end BNPL product, we can quickly make a sound credit eligibility decision, facilitate transactions to approved customers, make disbursements to merchants, and effectively drive collections from customers with a flexible and efficient collections system. We are keeping mechanisms in place to ensure we promote responsible lending and reduce the risk of customers taking loans they cannot pay back".
Felix Martinez from our investment team comments:
We're thrilled to be backing Celestine and Olu as they lay the back-bone in democratising new payment methods across a hugely under-served African market. It was clear to us from our first meeting that their respective experiences scaling some of Africa's largest startup successes and implementing best-in-class payment solutions for large e-commerce merchants makes them the perfect team to become the responsible BNPL category leader on the continent.
Other investors in the round include Magic Fund, Yellowwood, Kickoff Africa, Voltron Capital, Hoaq Capital, Kesho VC, Assembly Investors, as well as several angel investors and founders, including Olugbenga "GB" Agboola, CEO of Flutterwave, Will Neale, Founder of Grabyo, Michael Pennington, Founder of Gumtree, Founders of Helium Health, Richmond Bassey, CEO of Bamboo, Babs Ogundeyi, CEO of Kuda Bank, Abdul Hassan, CEO of Mono, Opeyemi Awoyemi, and Selma Ribica.
For more information visit useklump.com