Retail and consumer goods businesses have to make thousands of complex operational decisions every day: how much of an item do you need to reorder, which flagship store's stock do you need to replenish, how does the quantity of an item on the market impact pricing. These decisions impact retailer's sustainability goals, customer satisfaction, and ultimately its bottom line. Yet, professionals in this industry still rely on spreadsheets and legacy systems to make these important decisions, both of which are no longer fit for purpose.
Long-time employees in the S&OP and supply chain industry, Adil Bouhdadi and Harry Cheslaw have lived and breathed this issue. Fed-up with the status quo, they developed an in-house solution to ease the pain of legacy operational decision-making.
We are excited to back them as they build Autone, a modular data platform that senses the current state of a business, predicts what is likely to happen and why, and then allows retailers to take action on reorders, replenishment, pricing, and buying analytics. Aiming to become the decision OS for retailers and driven by their motto 'Process over Product,' the Autone team focuses on the processes to achieve a result, with the technology being a medium to facilitate this.
Co-founder Adil Bouhdadi emphasizes: "12 months ago, Autone really was just an idea. Slack transformed business communication and Figma democratized product design, but what about Retail? We combined technology with our business expertise to bring a better user experience and enable operational decisions at scale."
Technical co-founder Harry Cheslaw adds: "After spending my career in retail, it became increasingly clear that despite the world and technology changing dramatically, decision making had not be re-imagined for a long time. Excel and manual processes were still at the heart of the Industry's core operations. At Autone, we aim to empower our users to make faster and better decisions across their core operations – focusing on growth and creativity not number crunching."
On why we invested, our Partner Tom Wilson comments: 
"Autone provides vital insights to help retailers not only navigate the current supply chain crunch but supercharge their operations and thrive in an increasingly competitive retail market. Adil and Harry's experiences in S&OP and Supply Chain equipped them with an in-depth understanding of the industry's status quo and fueled their desire to build a user-friendly solution that truly serves the needs of modern retailers." 
We are excited to co-lead Autone's seed round alongside Speedinvest, with participation from angels Jay Jopling (founder of White Cube) and Thomas Rebaud (Co-founder & CEO at Meero).
With the fresh funding, Autones plans to supercharge their business acceleration, specifically expanding the core tech team, customer success, and marketing in line with their go-to-market strategy.
For more information, visit autone.io.
Disrupted by the pandemic, the business world had to adapt and integrate various digital tools into their operations in record time. While the transition to a virtual and remote modus operandi has unlocked a new level of business productivity across multiple industries, it also led to significant challenges, particularly for sales professionals.
Historically in-person meetings with customers were a cornerstone of many sales cycles, helping sellers build rapport, navigate challenging conversations, and quickly get to the core of customer issues. To be successful in the new hybrid and remote business world, salespeople need the best tools to fulfill their potential and close deals.
That's why we are excited to back Salesroom, an intelligent video conferencing platform that facilitates exceptional virtual meetings between buyers and sellers. Salesroom enables salespeople to create deeper connections with their customers and prospects and accelerate the sales cycle, through personalized meeting experience, video highlights, instant AI-driven insights about buyer engagement, and built-in meeting plans and agendas.
Founded by Roy Solomon, founder of Applause, a leading App Quality platform acquired by Vista Equity, and Daria Danilina, Sales Executive at Dropbox and HSBC, Salesroom is the only video conferencing solution built from the ground up to help salespeople break through. The platform offers bespoke capabilities beyond generic conferencing products, including real-time transcription, personalized guidance, and speaker prompts.
"Modern salespeople have increasingly relied on virtual tools to more effectively build trust and sell to their buyers, an evolution that was accelerated by the pandemic. What quickly became a necessity has now permanently changed how products and services are sold," said Roy Solomon, co-founder, and CEO of Salesroom. "Current solutions fall short and fail to provide the opportunity for salespeople to build meaningful relationships with customers and gain trust. Salesroom helps teams go beyond the conventional sales playbook, with virtual tools built specifically to help them connect with their customers and make the sale."
Salesroom's dynamic machine learning engine detects questions and next steps and analyzes each participant's airtime to allow sellers and buyers to adjust communication in real-time and ensure a smoother, more thoughtful conversation. Following each call, Salesroom delivers shareable meeting highlight clips and automatic video recaps to inform and encourage future communication.
On why we invested, our Managing Partner, Reshma Sohoni comments:
"Salesroom brings the human element, a prerequisite for successful deals closing, to virtual selling. Furthermore, it brings even richer features to online sales than offline sales. Daria and Roy have both the experience and the unique insights needed to deliver on their mission to help salespeople accelerate their sales cycle and break through in today's extremely competitive business environment."
We are excited to participate in Salesroom's $8 million seed round led by Craft Ventures, together with Village Global, Wndrco, and Asymmetric Capital and exceptional angel investors and tech leaders including David Helgason (Co-founder of Unity), Vetri Vellore (Founder and CEO of Ally.io), Kyle Parrish (VP Sales at Figma), Sean Marshall (SVP, Global Sales, Klaviyo) and Anthony Kennada (former CMO of our portfolio company Hopin).
With the new funding, the company intends to scale its GTM operation, grow the management team, further develop its real-time video technology, and add new integrations in addition to connections with Salesforce, Gsuite, Slack, and Gong.
For more information and to try the product for free, go to www.salesroom.com
While AI and computer vision research has progressed faster than anyone could have imagined over the past decade, the deployment of products in fields like autonomous vehicles, robotics, agriculture, manufacturing, augmented reality, and medical imaging has taken much longer than expected. 
Companies like Scale.ai, Weights & Biases, and Hugging Face and projects like Tensorflow and Pytorch have made it easy to train and deploy powerful AI (Deep Learning) models over the last years. However, to make these models work in products for the physical world, you need tools to visualize how all algorithms behave. Behemoths like Apple, Meta, and Tesla can afford to invest large sums in proprietary visualization infrastructure, but smaller companies lack the resources to build their own.
That's why we are excited to back Rerun, a Swedish startup that is creating a more modern version of those expensive tools for the rest of the industry to enable everyone to bring great AI products to the physical world. Rerun aims to do for the computer vision industry what gaming engines, such as Unity, did for the gaming industry.
Founded earlier this year by Emil Ernerfeldt (CTO), Nikolaus West (CEO), and Moritz Schiebold (COO), computer vision veterans and former team mates at 3D body-scanning startup Volumental, Rerun is an open source toolbox that helps developers build powerful visualizations of their computer vision software in the physical world.
It makes complex software understandable by visualizing it over space and time in a way that is intuitive for humans. Super easy to use and extensible when needed, the toolbox helps large teams move faster and small teams get off the ground.
On why we invested, our Partner Tom Wilson comments:
"The potential for the use of computer vision in the physical world is immense. However, the tooling required to bring solutions leveraging this cutting edge technology to market is limited, costly and often highly complex. We believe Rerun can be a defining company in helping to unleash the real power of computer vision applied to the physical world and empower a new generation of builders in the space."
We are excited to participate in Rerun's pre-seed round led by Silicon Valley VC Costanoa Ventures, alongside an exceptional cohort of angels, including Jan Erik Solem (sold Polar Rose to Apple and Mapillar to Meta), Luc Vincent (VP of Engineering and Product Group Lead, AI at Meta), Sune Alstrup (sold The Eye Tribe to Oculus), Alper Aydemir, CEO and Co-Founder of Volumental, and a host of founders of leading computer vision and machine learning companies.
Rerun plans to use the fresh funds to hire a founding team of developers to build the first version of our product.
For more information and to see the available opportunities to join the team, visit rerun.io
The collaborative nature of modern design, especially for the built environment, requires professionals from different disciplines to work together seamlessly. However, the professionals who design and run our built environment still wrestle with software from the pre-internet era.
Existing tools are not only expensive, heavy and overly complex, but because they mainly work with proprietary files saved offline on your local desktop computer, they represent a barrier to teamwork.
This is why we are excited to back Rayon, a Paris-based company that provides online design software, enabling users anywhere to draw, share and work together on floor plans directly in their browser. Founded in October 2021 by Bastien Dolla and Stanislas Chaillou, Rayon's team brings together deep experience in browser-based technologies, Artificial Intelligence, Real Estate, and Architecture.
Rayon's mission is to create tools that support the way that space design increasingly functions: in teams, at a fast pace, and in constant dialogue with other disciplines and expertise. Its software is deployed across diverse use-cases (commercial real estate, housing, interior space planning, furniture manufacturing, asset management, etc.), demonstrating that user-friendly, collaborative and fast space design tools are a dire need for a broad crowd of individuals across the design, manufacturing construction and real estate industries.
By speeding up the design phase, gathering teams around a single source of truth, and replacing time-consuming cross-platform workflows, Rayon's current users have experienced working up to three times faster than previously.
Bastien Dolla, co-founder at Rayon says:
"There are more than 30 millions people working on floor plans every day. Currently, most of them are stuck with static pdf files that they cannot edit, measure and or update in real time. We believe we can do much better than that! Our goal is for Rayon to become the fastest and simplest way to work on floor plans as a team".
Stanislas Chaillou, co-founder at Rayon adds:
"Rayon places today a bet: building the next generation of space design platform. Laying out today the foundation for an online ecosystem is to us the stepping towards offering tomorrow the best technology can offer to our industry (API integrations, smart drawing tools, community-curated content, and more)".
On why we invested, our Partner Tom Wilson comments:
"Space Design is fundamentally collaborative, but the current CAD software offering is not: these tools are not only expensive, heavy and too complex, but they also represent a barrier to teamwork in this industry."
We are excited to lead Rayon's pre-seed round alongside Foundamental, 20VC, and Kima, joined by an exceptional cohort of business angels which includes, Ralph Gootee, co-founder of plangrid (acquired by Autodesk); Joe Thomas co-founder and CEO of Loom, and Jonathan Widawski founder and CEO of Seedcamp portfolio company Maze.
Rayon plans to use the funding to grow its team, refine its product and launch its offering in October of this year.
To learn more and sign up for early access, visit rayon.design.
To reflect the 'real world' availability of renewable energy and truly decarbonize the energy supply, there is a growing trend to commit to 24/7 carbon-free energy (CFE). Every kilowatt-hour of electricity consumption is met with carbon-free electricity sources, at every hour and at every location, verified by hourly energy certificates, which can increase transparency in clean energy and carbon accounting claims and incentivise the deployment of both renewable energy and energy storage assets.
Initiatives such as the UN's '24/7 Carbon-Free Energy Compact' and EnergyTag (founded by Granular Energy co-founder Toby Ferenczi), as standards bodies for hourly certificates, are raising awareness around hourly energy tracking, the benefits it provides to large energy stakeholders and the measurable impact it has on decarbonizing the grid.
This is why we are excited to back Granular's mission to dramatically accelerate the transition to 24/7 carbon-free energy. Founded by expert industry professionals, with backgrounds in energy and financial markets, Granular Energy provides the software tools needed by corporate and utility buyers to manage hourly energy certificate portfolios, as well as a trading platform to create a fully liquid marketplace. It tackles the $4tn global electricity market, by disrupting clean energy certificates, alone worth $12bn today and set to grow to $100bn by 2030.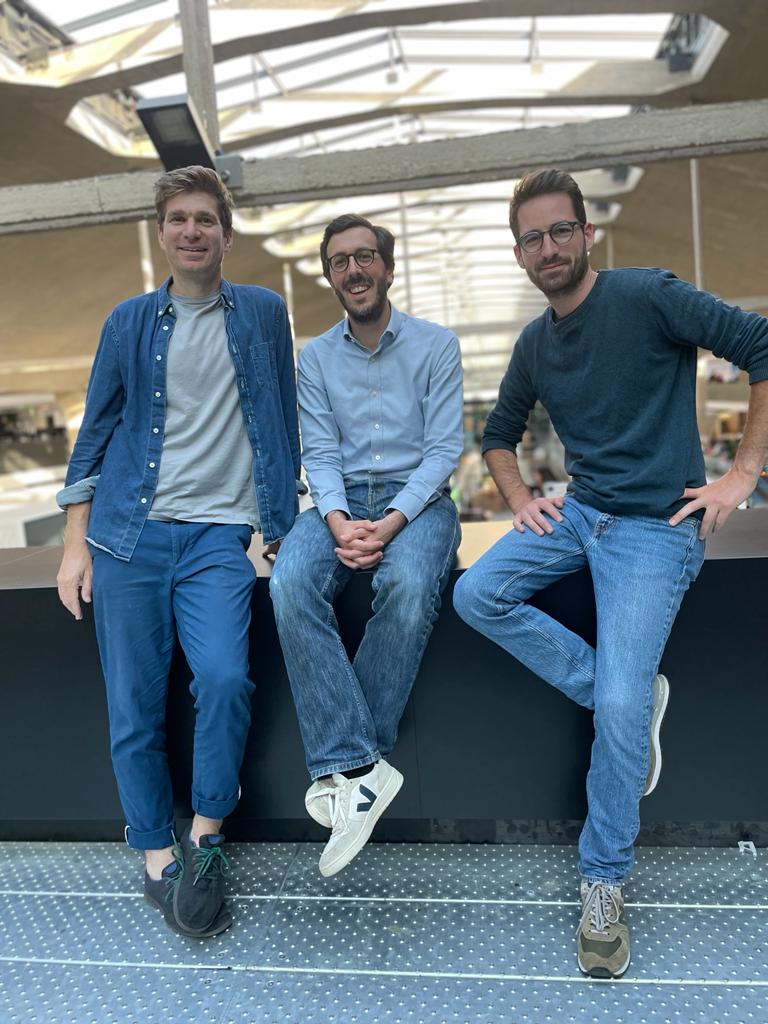 To deliver on its mission, Granular Energy has recently launched the world's first market for hourly energy certificates in partnership with the European power market operator NordPool and supported by Elexon. The first phase of the market launch includes twelve large utilities, alongside large businesses such as BT, Sky and Morgan Stanley.
Through Granular Energy's management platform, users will be able to verify, for the first time, the origin of their electricity on an hourly basis and have the option to trade these certificates to improve their level of hourly matching. Designed in compliance with the EnergyTag standard, the trading mechanism allows participation for energy storage assets so that certificates can be stored and re-issued later.
Granular believes the use of hourly energy certificates represents a paradigm shift in the way consumers purchase green energy, with significant benefits for all carbon-intensive sectors, such as transport, industry, heating, and cooling.
Toby Ferenczi, founder of Granular explains: "By establishing a market for hourly energy certificates, Granular is helping to accelerate the shift to a carbon-free grid by harnessing consumer demand for clean energy to send a razor- sharp price signal that values renewable clean energy according to 'real-world' availability.
Ultimately, we think that all units of energy could be tagged and traded in this way, bringing a radical new level of transparency to wholesale power energy markets."
On why we invested, our Managing Partner Reshma Sohoni comments:
"Financial incentives play a critical role in the transition to a carbon-free electricity system. Granular provides a complete solution for utilities, energy consumers and generators to manage their portfolio of granular certificates and facilitates a more transparent and sustainable transition to 24/7 clean energy. Toby and his team are changing the game for how energy is produced, traded and consumed."
We are excited to support Granular's further growth, by participating in their pre-seed round, along with Revent and Powerhouse Ventures. The startup plans to use the funding to extend its offering to utilities and large businesses across Europe and the US.
To learn more, visit granular-energy.com.
Code release management continues to be a huge pain point in software development. Even though the code often takes only a few days to write, cumbersome processes delay the 'go live' for months, particularly in regulated industries such as banking.
Tom Manterfield, co-founder and CEO of Hiphops, encountered this problem throughout his career in banking and digital transformation, where he repeatedly ran into this huge bottleneck remaining in the software development process. He says, "Despite the massive improvements and efficiencies in coding we've seen over the past few years, once code is finished there's still a painful amount of effort required before it's in the customers hands."
He adds, "Hiphops is founded on the belief that there's no need to make a choice between speed and control; the two enhance each other. If your controls are automated, intelligent and get out of the way of your developers, they're an invaluable tool in producing good quality tech at lightning speed." This is why we are excited to back his and Hiphops' mission to enable the world's tech teams to deliver code faster and with more control than ever before.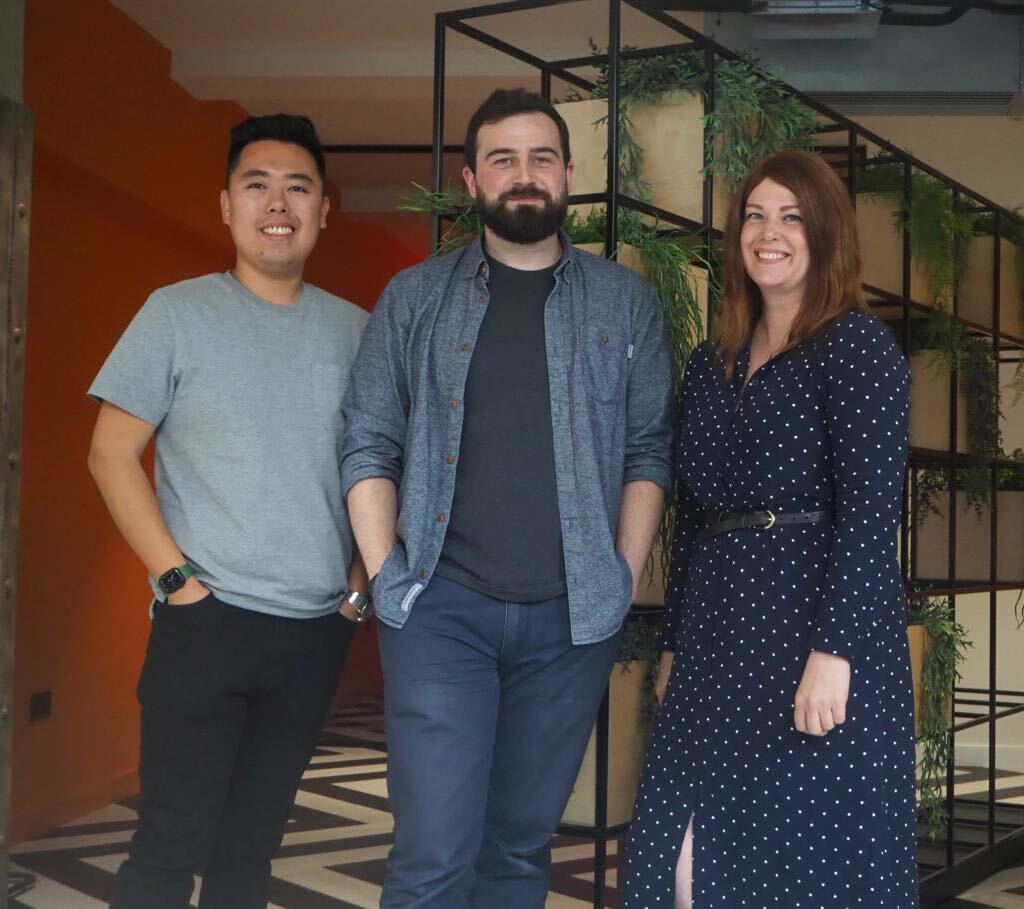 Manterfield explains: "Hiphops saves engineering teams time and money by automating away the manual effort that exists between code complete and code delivered, starting with ML change analysis, automated labelling and automated approvals. All tech teams have experienced the frustration of having finished the code but not the job "
The team behind the cloud native, low-code SaaS platform has extensive experience in both startups and tightly regulated industries. Co-founder Yang Li navigated an IPO and two acquisitions. As Chief Growth Officer he successfully helped Ziglu grow to 100,000 customers in the first year and raise £20M in funding. Co-founder and COO Michelle Arnold listed a bank on Nasdaq and has led and scaled operations, communications, and sales in successful startups. She was COO of Ziglu at launch, which has been acquired by Robinhood.
By applying a proprietary ML pipeline, Hiphops automatically tracks, analyses, categorizes and automates software releases providing the ability to understand the impact of a software change to save time and money across a business. Without requiring access to source code, it looks at changes holistically, improving or removing manual steps in the releases and providing nuanced insight. It analyses pull requests and provides advanced config options to allow small, safe changes to sail through code review instantly. The Hiphops health score highlights good working practices, whilst its pipelines allow tech leads to skip code review for pull requests that don't need it, saving time.
Hiphops is specifically designed to meet the security requirements of even the most regulated industries such as Fintech, Insurtech and Crypto. Its first user is a Fintech Unicorn.
Hiphops emerges from stealth today with a $650K pre-seed round we co-led alongside First Minute Capital, Tiny VC, RLC Ventures, and prominent angel investors such as Matt Robinson, Will Neale, and Jack Kleeman have also joined the round.
On why we invested, our investment team member Kate McGinn comments:
"Hiphops helps companies reduce their risk, increase control and maintain speed of code release so that developers can spend more of what they love: ship code. We are thrilled to back Tom, Michelle, and Yang as they embark on this vision."
To learn more and sign up for early access, visit hiphops.io