36 new companies, Hopin reaches $1Bn+ valuation in record time and we launch Seedcamp V at £78m
No one could have guessed that we would begin the decade working remotely, social distancing and swimming in hand sanitiser but one thing that came as no surprise, and for which we couldn't be prouder, is the strength and resilience of the Seedcamp Nation.
We started out 2020 on a high with the acquisition of Pointy by Google. Soon after, the world changed in ways we could have never predicted and, like everyone else, we had to quickly adapt. In April, we broke down how we took our investment process fully online and we round out 2020 with 36 new investments in European startups radically transforming the way we live, interact and buy. In February we talked publically for the first time about our investment in Hopin, who in November became the fastest-ever European company to scale to a $1bn+ valuation. That same month we closed a heavily over-subscribed Fund V at £78M and released the deck we used to go out and raise it. And in December, Reshma and Carlos yet again made it onto the Midas List alongside the 25 most influential VCs in Europe and Romanian-founded portfolio company, UiPath, confidentially filed for IPO.
This year our team has worked from across five continents and we've added some fantastic new additions to the Seedcamp Nation who, in spite of us only managing to all get together once in person, already feel like integral members of the family. We are also incredibly excited by the most recent and tiniest addition to Seedcamp – Evelyn Coco Wilson – who stole the show in her penguin onesie at our team Christmas bash. Tom and Emily, we couldn't be happier for you both and we have no doubt you'll have her pitching for investment soon enough!
The highlight of our team Christmas social = meeting Evelyn and teaching Kyran how to open a bottle of wine
For us this year has been about adaptability, collaboration, resilience, humour and kindness – both to ourselves and to each other. So, to the 77 new founders in the Seedcamp Nation, 116 LPs in Fund V, the exceptional mentors and investors who gave 265 hours of their time and expertise to our companies through Office Hours, the 5,000+ startups who submitted their deck for review and the 3,000+ jobs created by our companies this year, we thank you deeply.
From all of us at Seedcamp we wish you a peaceful and happy holiday period and, though it likely feels somewhat different this year, we hope there can still be cause for celebration. Here's a snapshot of what went down at (virtual) Seedcamp in 2020.
Portfolio Highlights
New to the Nation
And many many more but a number of our companies are in stealth mode, keep your eyes peeled in 2021!
Content
The power of the nation lies in the expertise we have across a broad range of industries and functions, and we've made sure to share it all with you. This year we've been giving insights into VC fundraising, speaking with top tier investors on our podcast and hearing from the best operators in marketing and product.
This Much I Know
When Napala Pratini and Ian Braithwaite met at Counterweight, a diabetes reversal research company, they had no idea that their coworker relationship would turn into a co-founder one. But after seeing that the life-changing diabetes reversal programmes available in research trials were not scaling quickly enough to meet market demand, they put their heads together to co-found Habitual. Habitual provides a unique combination of digital therapeutics and nutritional treatment that reverses and prevents chronic diseases like type 2 diabetes. We are thrilled to back Ian and Napala alongside MMC Ventures in their £325k pre-seed round. We backed the Habitual team because we believe in their vision of not just preventing, but also reversing, chronic disease by putting patients at the centre of the healthcare ecosystem. Recently, we had the chance to speak with Napala and Ian to learn more about Habitual's journey to-date and the team's vision moving forward.
Tell me a little bit more about Habitual.
Ian: Habitual is a digital diabetes prevention and reversal company, and we're on a mission to reverse type 2 diabetes for as many patients as possible. We do it by combining two things. The first is a nutritional treatment called total diet replacement, which helps people to lose 15 kilograms safely, quickly, and reliably. This is a key number because the evidence shows that to reverse type 2 diabetes, patients need to lose about 15kg. That level of weight loss allows the pancreas to start functioning normally again—and thus reverses type 2 diabetes in 40-60% of patients. But as anyone knows, that amazing weight loss is not effective unless it's twinned with effective behaviour change. So we built our digital therapeutic to accompany our patients throughout the entire journey, helping them to assess their relationship with health in lots of different aspects: nutritional, behavioral, and physical (including exercise).
What makes Habitual stand out among other digital therapeutics?
Ian: So many digital therapeutics have been built for a healthcare provider or an insurer. And they do a really good job of answering the questions that doctors have about their patients, like daily blood pressure measurements. But what we see is that there are real struggles with long term retention and patient engagement. To really change health behaviours, you need to deepen your thinking about product, and think much more broadly than just monitoring—you have to build a product from day one that's designed for the patient. You really need to take a step back and ask, what am I solving for the patient here? What am I helping them with? Whether it's a really difficult day and they need motivation or they need coping mechanisms to deal with something emotional that has gone on in their life, or perhaps they want brilliantly written, actionable information… you need to build around the problem that the user has.
How does a user interact with Habitual on a day-to-day basis.
Napala: Well, on the nutritional side first — somebody goes through three months of total diet replacement, switching away entirely from normal foods and onto our nutritionally-complete powdered shakes, soups, and porridges. That is what unlocks that 15 kilos weight loss that Ian mentioned. Then, over the following three months, they slowly reintroduce food back into their diet, during which we educate them about how to build sustainable healthy eating habits. On the digital behavior change side of things, the programme is structured as weekly themes, or modules, which are each broken down into seven bite size pieces. So it's a daily lesson and/or an exercise. On top of daily behaviour change, patients track their progress daily using our app, which also enables us to send more tailored tips and notifications back to them.

A lot of behaviour change solutions operate on more of a 'pull' model, asking the user 'What do you want to work on? Do you want to be more mindful? Do you want to do X, Y, or Z?' And the problem with that is that most patients don't know where to start, or what they need. Our behaviour change is delivered using more of a 'push' model because we're confident that our programme works: We've designed all of our behavior change content in collaboration with leading behavioural scientists, and it's been extensively tested on real people going through our habit change and weight loss journey.
Why do you think the reversal of type two diabetes has been overlooked?
Napala: A lot of it has to do with how Western medicine thinks about disease treatment and management. It's really hard for your doctor to say, 'I'm going to help you change your eating and exercise habits.' Unfortunately, it's a lot easier to prescribe a pill or a surgery. Diseases like type 2 diabetes, heart disease, knee osteoarthritis, and sleep apnoea (all of which our programme can help to reverse) are diseases caused by people's daily habits—what they're eating, whether they're exercising, and their relationship with food and themselves really. It's a mental thing as much as it is physical. And that's virtually impossible to tackle in a 15 min GP visit.
Ian: From a more medical perspective, it's also worth noting that it's only recently that we understood that type 2 diabetes was reversible in the first place. Just for background, type 2 diabetes actually starts with something called pre-diabetes, which is essentially when your blood sugar starts to rise above healthy levels as you become resistant to insulin. You develop type 2 diabetes when the cells inside the pancreas, which normally secrete the hormones controlling blood sugar, cease to function correctly. Up until recently, it was believed that these cells in the pancreas actually died in type 2 diabetes—that is, that irreversible damage was caused. Now, the big breakthrough five years ago was the understanding that these cells were capable of functioning normally again—that they didn't die in the first place, but were rather impaired by the presence of fat. By decreasing the fatty burden on the pancreas, these cells can go back to normal and control insulin and thus blood sugar levels as they're designed to. That was really the big shift in understanding of type 2 diabetes. Even when I was at medical school 10 years ago, that understanding just wasn't there yet. Now it is what fuels our excitement for the future of Habitual.
What results have you seen so far from Habitual patients?
Ian: Each patient's story is super unique and what health means to them is really individual. One of our patients lost 30 kilograms, but for him, health is being able to do a 5k at the time he used to do when he was 35. Another patient, who has lost 45 kilograms, is now in pre-diabetes remission and started cooking again. It's really easy to over medicalize these problems and say, you know, 'she's in pre-diabetes remission', but actually for her, it's about cooking. Overall our patients have done incredibly well, losing an average of 15.5kg and reporting great health outcomes across the board.
You just raised an exciting pre-seed round with Seedcamp and MMC ventures. What are your immediate goals post-raise?
Napala: Now that we've basically wrapped up our private beta, we're launching a public beta, and it's really all about acquiring our first paying users and figuring out what message resonates with people and who are our early adopters. It's about finding the people who are going to evangelize our product in the early days and really get the word out (which we've already seen be incredibly powerful amongst our private beta participants). Alongside that, we will be working on the product. We currently have version two or three of our MVP which we're going to go live with, but we are looking forward to developing a lot more on the tech side as well.
What is your vision for Habitual 5-10 years down the road?
Ian: We're seeing a huge shift in the way that healthcare is being delivered. The co-founder of Parsley Health likes to say that health happens in the 99% of the time we are not in the doctor's office. Health is about the decisions we take in our day to day lives. At Habitual, we want to be part of the journey of moving healthcare away from that interventional relationship in a doctor's office to actually being in patients' hands. We're starting with type two diabetes reversal, but we see the opportunity to help people live healthier lives go far beyond that.
To learn more about what the Habitual team is building, visit tryhabitual.com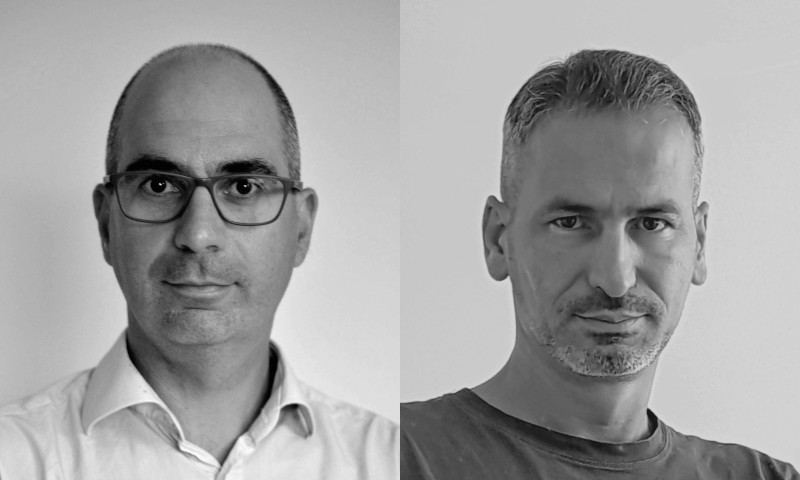 Outsource to experts or build in-house? This perennial question has seen an increasing number of companies leaning towards maintaining their agility, especially in business functions like finance and compliance. Combine this with a pandemic-caused shift to digital for the first time in numerous industries and it is clear to see why customer demand for services that are readily available and integrated is growing. 
Enter Weavr, the low-code, license free embedded banking provider that weaves its way into your tech stack and provides you full financial services capabilities enabling you to integrate banking functionality seamlessly into your digital application or service. Weavr allows businesses in any digital sector – not just fintechs – to outsource their payment solution in a customisable and scalable manner. As FinTech stacks get ever more confusing, a company that is trying to make it easier to navigate the process is a breath of fresh air.
We're excited to back the Weavr Co-Founders Adrian Mizzi and Alex Mifsud alongside our friends at Anthemis & QED as they raise $4M to accelerate their product development and growth.
To build your own financial services requires a certain level of expertise that comes at a high cost when building internally. When we met the Weavr team, we instantly realized that they possessed the experience, drive, and tactfulness necessary to address their target problem. Alex and Adrian bring combined decades of experience in building payment platforms, having previously launched Entropay, Visa's first virtual prepaid card programme and later Ixaris, a global commercial payments innovator. The duo is bringing that experience and operational knowledge to Weavr. Their first products are digital and plastic cards featuring a suite of offerings including IBANs to bank transfers, fraud exposure minimisation, and more. Weavr offers everything you need to embed banking and payments within your digital business.
"The need for simple and accessible embedded banking products could not be more urgent," Alex notes. "As the world starts to look beyond the COVID-19 crisis and the possibilities stemming from lasting changes in consumer and business behaviour, embedded banking offers extraordinary potential for the future of work, the move away from cash, and the integration of financial services into all manner of digital businesses."
At Seedcamp, we are excited by the future Weavr is paving for businesses. 
"We see more and more companies embedding financial services as part of their core offering and we believe Weavr can be the critical piece of infrastructure that allows them do so without having to directly deal with the the technical and compliance burden of these integrations," comments Seedcamp Partner Sia Houchangnia. "With Alex and Adrian, we are also convinced to have found the perfect duo of domain experts to deliver on this hugely ambition vision."
To learn more about Weavr and how they can help your business grow, visit weavr.io
For the first time in decades, supply chain disruption has become a consumer concern. From access to vaccines and medicine to the availability of toilet paper, supply chain resilience has become a priority for enterprises, customers, and governments alike.
Given this trend, we are excited to participate in the £1.7M seed funding round for Contingent, a supply chain risk solution that enables companies to detect, map, and monitor their supplier risk and operational resilience. Having backed the team at pre-seed in late 2019, we are thrilled about their growth to-date and their promising future to come. 
"We are building a business for the future. And it just so happened that the COVID pandemic has accelerated that future."

— Tai Alegbe, Co-Founder & CEO at Contingent
In the midst of their raise, Seedcamp's Kyran Schmidt snatched a few minutes with Contingent's Co-Founder and CEO Tai Alegbe. Together, they dig into the Contingent story and discuss some of the upsides and challenges of fundraising in a remote-first world. If you are interested in joining the Contingent team or learning more about what they are building, visit contingent.ai
Is it more professional to start this message with 'Hope you're well!' or 'Hope you had a good weekend!'? How many exclamation points should one put in a message anyway? Will people understand this run-on sentence…
If you are anything like us at Seedcamp, you likely spend too much time writing emails, messages and posts. And even if you take the extra minute to refine and craft a message, it still might not flow right. That is, until you try Flowrite (pun wholly intended). Built by the Finnish duo Aaro Isosaari and Karolus Sariola, the AI-driven writing productivity tool turns words into ready-to-send emails, messages, posts and more.
We are thrilled to back Aaro and Karolus alongside Lifeline Ventures and a handful of Angels in redefining the way we write on the web.
The Flowrite founders initially met at Kiuas, an accelerator program Aaro was running and Karolus was participating in at the time. Their shared excitement for startups, productivity and AI led to a series of late-night whiteboard sessions, which eventually laid the foundation for Flowrite.
Flowrite utilizes GPT-3, OpenAI's language generation engine, as the backbone of their product. "Existing writing tools tend to focus on only small parts of the whole writing experience like spelling and sentence completions," Aaro explains. "Flowrite enables an unforeseen shift in how short-form content is produced, allowing users to convert words into ready-to-send texts without having to think about structure, articulation, and grammar".
"The progress [Flowrite] has made in only a couple of months is hugely impressive."

— Tom Wilson, Seedcamp Partner
Since releasing their demo back in October of this year, thousands have joined the waitlist. Hundreds more have written on Flowrite's Wall of Love, keen to be the first to try the product once it is released to first users in December, 2020.
Flowrite is using the €550,000 pre-seed funding to further develop its product and recruit team members.
"For a startup like Flowrite that is building a global product and distribution from day one, having a truly international fund like Seedcamp on board is an invaluable asset," Aaro says.
We are thrilled to support the Flowrite team and have them as one of our first investments from Fund V.
"We're delighted to be backing Aaro, Karolus and their big vision for Flowrite," Tom Wilson, one of our Seedcamp Partners, states. "The progress they've made in only a couple of months is hugely impressive along with the demand to get on the eagerly anticipated waitlist to experience the product first-hand."
If you want to see what their building, sign up for the waitlist (Seedcamp already has), or apply to join the team, visit flowrite.com.