In January we said 2017 looked set to be a very exciting year and we weren't half wrong. With a new fund, a major acquisition, portfolio raises reaching over $1bn and a whole host of exciting new companies we've backed, 2017 has truly been an incredible year and we are so grateful to everyone who's supported us and our portfolio along the way. The Seedcamp nation continues to go from strength-to-strength and we can't wait to see what 2018 has in store. 
Here we take a look back at some of the highlights from across the year with a reminder of some of our biggest news, content and podcast picks you won't want to miss.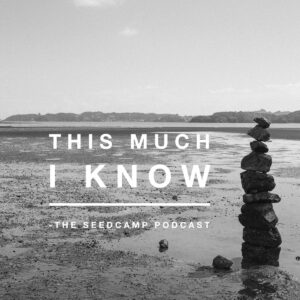 JANUARY
We kicked off the year with a new look podcast. Carlos remains as the exceptional host of This Much I Know, interviewing leading investors, tech voices and operators who share their fascinating journey with our listeners. 
We also announced pre-seed investment into new startups Stowga, Telleroo, Vchain and WeVat along with significant raises elsewhere in the portfolio. Monese set the ball rolling by closing an impressive $10M Series A, followed by Fraugster raising $5M and Juro securing $750K of funding.
Podcast pick: The Economist's Kenneth Cukier on big data, AI and machine learning
FEBR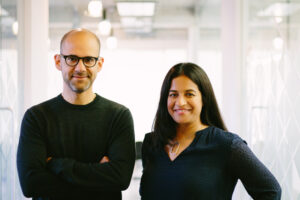 UARY
We announced the Secondary sale of a small part of our stake in TransferWise – a company we first backed in 2011 and now worth well over $1bn. 
We saw a cross-section of significant raises for our portfolio including mortgage broker Trussle's £4.5m funding round, online menswear brand Spoke's $1.8m late seed round and expenses management startup Pleo closed an additional $3.3M.
Podcast pick: 'Building Trust Online', with the founders of Onfido and Chronext
MARCH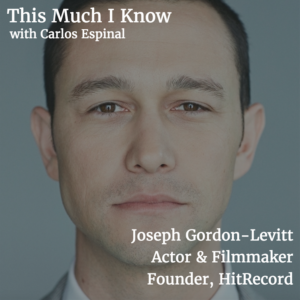 We kicked off March with a very special guest on This Much I Know. Carlos was joined by none other than actor, filmmaker and entrepreneur, Joseph Gordon-Levitt. On top of an acting career that spans 30 years (The Dark Knight Rises, Inception), Joseph is also the founder of the production company HitRecord.
Some significant milestones from the portfolio including InsurTech startup, FinanceFox's, official rebrand as Wefox, launch into its third market and 100,000 customer milestone. Savings app, OINKY, closed $1m in seed funding and workforce science startup, Saberr was profiled in the Wall Street Journal.
In March we also announced the six companies selected to participate in 'Augmentor', our carefully curated program delivered in collaboration with Digital Catapult to support early-stage UK tech businesses developing applications for immersive technologies.
Content pick: For entrepreneurs looking to raise early fundraising rounds, Seedcamp Partner, Tom Wilson, penned a primer on the Enterprise Investment Scheme (EIS) and Seed Enterprise Investment Scheme (SEIS). Read his post here. 
APRIL 

A stands for 'acquisition and in April we saw a number of them. One of our first ever investments, MyBuilder – one of the UK's largest online marketplaces for homeowners to discover vetted, quality tradesmen – was acquired by HomeAdvisor, an IAC-owned business. Elsewhere in Europe, Estonian-based Teleport was acquired by MOVE Guides. They shared a fascinating look back on their journey here. 
We also saw a number of strategic partnerships in April including two portfolio companies, Revolut and Trussle, joining forces in an industry first to help people begin a mortgage or remortgage application through a mobile app as reported in The Daily Telegraph.  
We announced a partnership of our own with the launch of Concrete to power the future of PropTech working alongside leading industry players to provide startups in the sector with investment and relevant expertise to help them scale rapidly.
Elsewhere in the portfolio, virtual reality music app TheWaveVR launched a beta version on Steam and announced a $4m raise and genomic data startup Repositive closed a £2.5m Series A.
Podcast pick: Calum Chace on advancing AI for the benefit of humankind 
                                                          MAY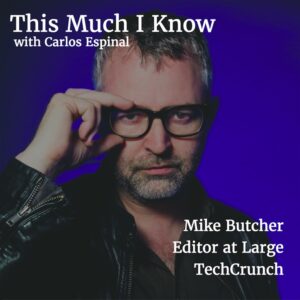 We're huge believers in the potential for world-class talent across Europe and in May we saw a shining example of that as Romanian-founded UiPath announced a blockbuster $30M round led by Accel for its robotic process automation (RPA) software, making it the largest Series A of 2017 according to Atomico's State of the Nation report. 
MarcoPolo Learning, a mobile-based early childhood education company, raised an impressive $8.5 million in a first round of funding alongside a partnership with Boat Rocker Media to produce premium, animated long-form videos. 
Content pick: What's it like to intern at Seedcamp?
Podcast pick: Mike Butcher, TechCrunch Editor, on batting for the entrepreneur
JUNE

A big month for HealthTech startups as SF based, Viz, announced a whopping $7.5m seed round, including investment from Eric Schmidt's Innovation Endeavours, for its AI-powered medical imaging innovation. Across the pond, UK at-home blood testing company Thriva announced a £1.5m seed round.
Other raises included £755k seed for Heresy, founded by ex-Stack Overflow Europe MD, Dimitar Stanimiroff, to help sales team close with better data and £1.2m for flexible workspace company Hubble. 
Content Pick: The future of the workplace in a post-AI world by Carlos Espinal 
Podcast Pick: Eze Vidra on building the capital's startup ecosystem
                                                    JULY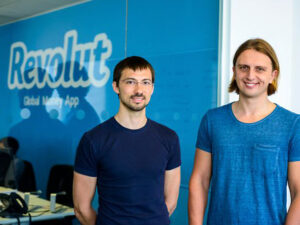 In July we saw a real FinTech takeover with the news dominated by banking alternative Revolut's, $66M Series B led by Index Ventures to take on global expansion, develop their offering to support cryptocurrencies and further product development. We continue to be hugely impressed by the team and their constant innovation and growth since we first invested back in 2015.
Other raises included connected finance startup, Curve's $10M Series A and Poq secured a further £3.5m to expand its reach among enterprise reatilers.
In July, we also announced our investment into Seed Legals – out to cut the cost and time it takes for startups to raise – as part of their £1m seed round.
Content Pick: Tom Wilson on startup boards
Podcast Pick: Robin Klein on the future of European venture 
AUGUST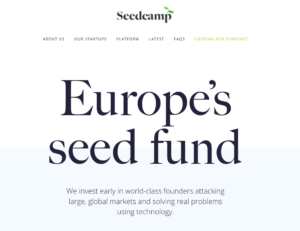 Summertime and we unveiled a new look website cementing our position as 'Europe's seed fund', the early-stage partner of choice for world-class founders attacking large global markets and solving real problems using technology.
We also announced a new pre-seed investment in BunkerEx, the online marketplace for shipping companies to buy fuel. Elsewhere in the portfolio, online estate agent eMoov announced £9m in new funding.
Content Pick: Head of Marketing, Natasha Lytton, on how to create cut-through in crowded markets 
Podcast Pick: Mary Keane Dawson on unlocking value through digital transformation
SEPTEMBER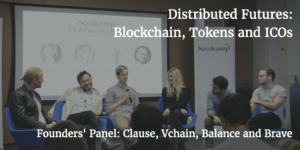 In September we tackled one of the most hotly debated topics of the year: blockchain, tokens and ICOs at our 'Distributed Futures' event bringing together founders, experts and investors to delve deeper into blockchain's disruptive potential. You can catch up on all of the discussions and fascinating debate from the event on Facebook. 
Content Pick: Carlos Espinal tackles what the growth in ICOs means for the future of venture in: 'To ICO or to venture? That is the question!'
Podcast Pick: John Lily, Partner at Greylock, on 'product intentionality' and humility in venture
                                              OCTOBER
Big news from Seedcamp HQ in October as we announced the acquisition of Seedcamp Funds I & II by Draper Esprit in a move that delivers a 4x return to our investors. 
Some great activity from our portfolio over the past month including raises for Pointy, the Irish startup helping local retailers get online, and Libryo, the online legal compliance software platform. You may have also noticed Monese on a European tour with a rebranded 'Brexit Bus' to promote the launch of their new EU banking accounts, allowing customers to transfer money between accounts with zero fees.
Content Pick: The inside scoop from the Seedcamp CTO summit with 5 key takeaways from 9fin CTO and co-founder, Huss El-Sheikh. 
Podcast Pick: BridgeU CEO, Lucy Stonehill, on driving innovation in Edtech and achieving international growth
NOVEMBER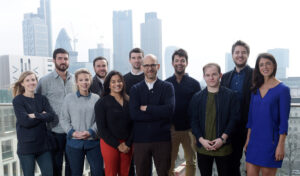 November kicked off with the very exciting news that our very own co-founder and Managing Partner, Reshma Sohoni, made it onto the inaugural Forbes Midas List for Europe featuring in the top 20 most influential VCs across the continent.
A bumper month for the portfolio dominated by FinTech unicorn TransferWise with their $280m Series E. Featured as last month's podcast pick, EdTech startup BridgeU announced a $5.3m Series A to close the gap between education and industry needs and employee learning and development startup Sunlight raised £500k seed to further enhance its offering.
Just a few weeks after announcing the acquisition of Seedcamp Funds I & II, we revealed the first close of Seedcamp Fund IV at £41m backed by 60 leading corporates, global VCs and fund of funds. We spoke to Steve O'Hear about the milestone, that also marks our 10 year anniversary, along with our plans to invest in 100 new startups across Europe and approval to invest in crypto tokens.
It's not just startups who go through the fundraising process but funds too. Transparency is key to us at Seedcamp. As such, we took the bold decision to release the fundraising deck we used to raise Fund IV which you can view here.
Content Pick: Reshma Sohoni on democratizing VC through crowdfunding
Podcast Pick: Introducing Seedcamp Fund IV: Partner Podcast 
DECEMBER 
To round out a bumper year, in December we announced the first new investment from Fund IV in Pace, matching hotel pricing with real-time demand. Warehousing on-demand startup Stowga announced a £1.5m seed round and Revolut launched arguably their most innovative product of the year with the easiest and fastest way to buy cryptocurrencies.
At Seedcamp HQ we hosted an AMA with TransferWise Global Head of Marketing & PR, Joe Cross. We were fortunate enough to have Alan McAlpine, product marketing manager at Curve, share his top 5 growth tips for scaling companies from the session.
Podcast Pick: Sonali De Rycker, Accel Partner, on spotting startup talent and lessons learned from Nordic culture
And, that's it folks for another year. If you are a founder looking for the best possible partner to take you from pre-seed all the way to Series A and beyond then we'd love to hear from you via our very simple typeform on our website.
All that's left to say is a very happy and peaceful holidays and we look forward to much more to come in 2018.

We are thrilled to announce the first investment from our fourth fund into Pace as part of a £2.5 million seed round. Out to automate hotel pricing to match real-time demand Pace uses machine learning and dynamic pricing to maximise hotels' revenues and occupancy.
The investment is led by InterGlobe, the group behind IndiGo, India's largest airline and includes investment from Seedcamp alongside Speedinvest and Amadeus Capital Partners.
Managing hotel occupancy and room prices has been a long-running challenge for the hotel industry. During the low season, average occupancy can fall as low as 62% in many markets, while at other times, demand far exceeds hotel capacity. This imbalance in supply and demand costs the industry up to $100 billion every year, as inventory is wasted and hotels fail to get the best price for their rooms.
Existing revenue management systems are costly, require large amounts of historic booking data, and can take more than six months to be up and running with forecasts and reasonable price recommendations. As a result, many independent hotel chains still rely on manual pricing – a slow, complicated, and ineffective process.
Founded in 2016, Pace is the first company to fully automate pricing so that it responds to demand and price sensitivity, and ensures that every room is consistently sold at the optimum price. Its dynamic pricing software means that, for the first time, hotels can respond immediately to changes in consumer demand and price elasticity. 
Built on powerful machine learning, Pace fully automates pricing decisions within 24 hours of integrating with a hotel's property management system. Currently targeting boutique and independent hotels, the company is working in closed beta with 20 properties across 5 markets, including innovative brands such as Prague's Emblem Hotel and the Teleport Hotels in Amsterdam and Hague.
When managing room prices manually, hotels adjust their prices thousands of times a year at best. Through automated, real-time market intelligence, Pace changes hotels' prices at least 500,000 times a year, helping them to increase revenues by over 10% on average. Floris van Es, General Manager at Star Lodge Hotels in Utrecht, said: "Pace has revolutionised how we price our property. After just 6 weeks, our revenues are up more than 25%."
Pace was co-founded by Jens Munch, John-Paul Clarke and Jason Pinto, who share deep experience optimising airlines and financial systems through machine learning. Having seen first-hand the value that dynamic pricing unlocks in aviation, they decided to apply their experience to the hotel industry. Over the last twelve months their team has built the first engine designed from ground up for real-time price sensitivity analysis, using proprietary algorithms that stem from John-Paul's twenty years of research.
Jens Munch, CEO and co-founder of Pace, said: "Static and inefficient pricing has held hotels back for too long. Drawing on research from finance and aerospace, we want to raise the bar for revenue management and help hotels sell every room at the optimum price. We're excited to announce this investment, which lets us expand our science and engineering team and give hotels the solution they deserve."
To optimise their revenue, hotels must understand the relationship between price and occupancy based on real-time demand – a complex computational challenge that requires deep statistical analysis and complex machine learning. The new funds will be used to further science and technology development at Pace, as well as fuelling the expansion of the company's commercial teams.
On the raise, Seedcamp Managing Partner, Carlos Eduardo Espinal, comments: "Waste in any industry is a bad thing, particularly in the travel industry where it involves many services that are interdependent and where customers end up footing the bill for poorly optimized travel and hospitality options. By backing Pace, we hope that the industry will have a new tool to take a step in the right direction and reduce the friction of over/underbooking and the negative impact it has to us all."
Read more on TechCrunch
We recently were lucky enough to welcome Joe Cross, Global Head of Marketing and PR at TransferWise, for an incredibly insightful AMA to a room full of marketers and founders from scaling companies to delve into the FinTech unicorn's exponential growth.
We asked Alan McAlpine, Product Marketing Manager at Curve, to share his key takeaways from the session and what other companies can learn from TranferWise's incredible journey to date. Over to you, Alan!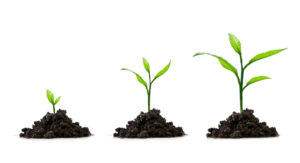 "Growth". If you're a scaling company in any sector, it's a word you'll hear on a day-to-day basis. It's a confusing word at best, and a misused one at worst. But what does it really mean for you and your business, and how can you put it to good use?
When the game is growing – attracting more engaged customers – few can boast the CV that Joe, Global Head of Marketing and PR at Transferwise, does. I recently attended an AMA with Joe moderated by Seedcamp's head of marketing, Natasha Lytton, to hear his thoughts on how scaling companies can crack growth and what lessons we can apply to our own startups. Here are five top tips:
Know the needle/s you want to move

:
From acquiring new users to retaining existing ones, growth involves spinning many plates at once. And when there simply isn't a one-size-fits-all metric to gauge the health of your entire growth funnel, how do you plot a course to "destination growth"?
Picking the right metrics to focus on is key. If you can't attach the right metric to a particular funnel stage or team output, you can't meaningfully manage it. Definition breeds direction, so take the time out to define key growth metrics. This isn't to say you should have one needle to move for the entire company, but when you go about the business of picking metrics and setting KPIs, keep them manageable, meaningful, and relevant.
Looking at the One Metric that Matters allows you do this – it's the measure of success for your business as a whole or by department. For Joe, this is at the core of how Transferwise build for growth; having learned over time that NPS (Net Promoter Score, or how your customers feel about your service) drives referrals to their product, they made this a core KPI for their Product teams. An explicit set of metrics allow you to have constructive discussions and take individual ownership of moving specific needles in the direction of growth.
? But wait, I want to learn more! Check out "Lean Analytics".
"Your customers are always going to have something to say. Listening pays off!"
Bring focus to your growth engine

:
So you've decided on some key metrics, let's say "total new users per month". The temptation might be to jump straight to "let's advertise on Facebook, crack SEO, put money into SEM, and fire on all cylinders for PR" all at once. Joe emphasised how focus is your friend, here.
Start with a list of the channels you could focus on. These shouldn't be any old channels, but the ones that you believe are right for your product. Look out for potential "Product-Channel Fit".
Products are built to fit with channels. Channels are not to built to fit your product. So, if you have a product with a short sign-up journey and route to first "wow" moment, building in referrals might be the way to go. Joe notes that this is what worked for Transferwise – they knew that they could easily convert buzz into usage, and in turn into viral growth, so optimising and tweaking referral channels was a no-brainer vs. other popular channels.
Bring focus to growth where it makes sense with your product, and don't be drawn to each and every channel that you see "the company next door" using.
? Wait, I want to learn more! Check out Product-Channel Fit (B. Balfour)
Nail your story

:
"Transferwise is a political communication with a product behind it." For Joe, this reveals one of the most important things to bear in mind when looking at growth: tell the story.
For startups, the temptation is to build your messaging around rational statements that focus purely on the nuts and bolts of product functionality. While, Joe admits, this is invaluable in the early stages of your company, it can only get you so far. Sooner or later, startups have to move to get in touch with their emotional side.
It's not enough to sell someone a solution. The real kicker is getting them to realise that they have a problem in the first place. Look for that emotional pull, or higher purpose, that brings potential customers to lean in, to give you their attention when there's so much noise.
Being bold about this can sometimes feel counterintuitive or even uncomfortable, especially when you're still building that initial trust around your product. Joe's advice? Trust in your mission, and channel that story into your messages.
Test, Test, Test

:
Once you've got an idea of the needles you're trying to move and the story you want to tell, next up is testing.
Don't be afraid to ask the question "what could happen to _____ if we ______?", building experiments off the back of that. Joe recalls the Transferwise team asking a similar question of their TfL Underground campaign and their unexpected impact on viral growth. When planning these types of tests, be sure to ask:
? What are some of the ideas I could try?
? Which channels are a natural fit for these ideas?
? How am I tracking this stuff? (and you must, must track everything)
? What does "success" actually look like in this test?
The last question is crucial. If you have no idea what success might look like before you start testing, how will you know what success looks like after testing? Want to try this yourself? The team at Pipefy have the perfect Growth Experiment guide to get you started.
Joe highlights that in your early stages, you're not necessarily going to have the expertise or the hours to test that channels that you think are right and ripe for growth. Embrace this. If you think a channel could work great for you and have some ideas on how, get help (from freelancers, contractors, part-timers) to get off the ground. This allows you to give that channel the best shot at doing well; if it seems right for you, great! Hire someone full time to take responsibility for it. If the channel doesn't work, you've given it the best chance of succeeding for the time.
Your customers are there; talk to them

:
Outside of the four walls of your office, few know your product better than your existing customers. They're an invaluable source of honest insight, and can be the data standing between one business decision and another.
Transferwise tapped into this resource when ironing out which how they talk to existing and potential customers. Asking their biggest fans from their user base what they liked about Transferwise helped the team prioritise and refine their messages.
From wondering how to reduce the drop off in your funnel (? try asking the users who drop out why they didn't go on to try your product), to finding out how to better defining how you talk about your product (? try asking users who recommended you to others how they'd describe you to a friend), your customers are always going to have something to say. Listening pays off!
Curve simplifies your financial life by connecting your accounts to one smart card and one even smarter app. For more information and to get your own Curve card visit imaginecurve.com